GameDev Market – White & Black Magic Sound Effects Library – Medieval Fantasy Dark Witchcraft Holy Healing Spells SFX

2022-09-18

Sounds

274

0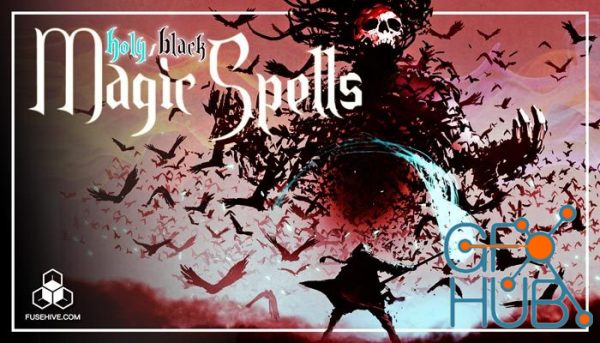 GameDev Market – White & Black Magic Sound Effects Library – Medieval Fantasy Dark Witchcraft Holy Healing Spells SFX (WAV)
Are you looking for the most creative Magic Spells sound design for your project? Then look no further / you are at the right place….
Unearth the mystical power of BLACK & HEALING FANTASY MAGIC SOUND EFFECTS, a memorising collection of high quality, ready-to-use spell-casting sounds that will transmogrify your film, game, or animation from wheezy wizard to unstoppable sorcerer! You cannot afford to miss on the cutting edge sounds of DARK WITCHCRAFT and WHITE / HOLY spells and rituals contained within, expertly crafted by our industry-leading AAA sound designers.
LIMITLESS POTENTIAL
Every action, scene, and scenario is covered by a vast array of WHOOSHES, THROWS, IMPACTS, CHARGED SPELLS, LOOPS, DRONES, and many other variations, expertly designed to give your project the magic touch.
PERFECT FOR:
• Video Games
• Slot Games
• Film / Animation
• Ads / Trailers
• YouTube Videos
• Live Events
• Sound Design
…and all other audio-visual productions
TECHNICAL DETAILS:
• 240 Audio Files (80 original sounds)
• WAV Format: 24 Bit, 96 kHz and 16 Bit, 44.1 kHz
• MP3 Format: 320 Kbps
• Unpacked Size: 470 MB
• Total Run Time: 29m 33s
Download links: