Boris FX Mocha Pro 2022.5 v9.5.6.120 Stand-alone / Adobe / OFX (Win x64)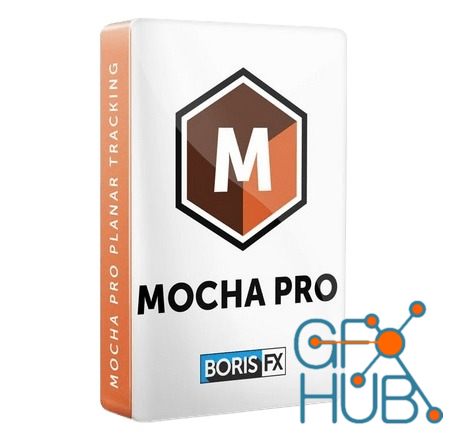 Boris FX Mocha Pro 2022.5 v9.5.6.120 Stand-alone / Adobe / OFX
Mocha Pro is the world renowned software for planar tracking, rotoscoping, object removal, stabilization, and mesh tracking. Essential to VFX and post-production, Mocha has been recognized with prestigious Academy and Emmy Awards for its contribution to the film and television industry.
WHAT'S NEW IN MOCHA 2022:
Performance, Speed & Features
- Apple M1 Support boosts speeds on new Mac hardware
- Adobe MFR Support - AE Multi-Frame Rendering
- VFX Platform 2021 with improved color management
- Insert with PowerMesh: Improved workflow for warped surface compositing
- New Planar Tracking Features deliver the highest quality tracking and roto results
- New Exports for Nuke, Silhouette, Alembic, and Mistika.
Insert Module with PowerMesh
The improved Insert Module features warped surface compositing driven by PowerMesh tracking for a new streamlined workflow. Now mesh tracking can be rendered with motion blur! New workflow brings tracked insert compositing to editing hosts like Premiere, VEGAS, and Media Composer. Finish simple match moves in one AE effect without precomps! Includes 12 new blend modes, improved render quality, motion blur, and new Grid Warp interface to bend/distort source elements.
Download links:


Archive
« March 2023 »
Mon
Tue
Wed
Thu
Fri
Sat
Sun
1
2
3
4
5
6
7
8
9
10
11
12
13
14
15
16
17
18
19
20
21
22
23
24
25
26
27
28
29
30
31