SideFX Houdini 19.5.493 Win / Mac OSX / Linux x64

2023-02-1

Softwares
/
Graphics-Design apps

789

1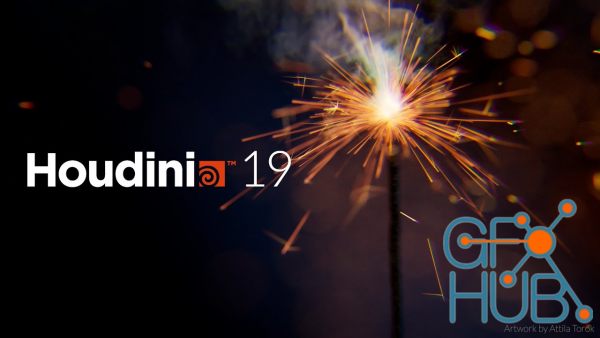 SideFX Houdini 19.5.493 Win / Mac OSX / Linux x64
Houdini 19 reflects our ongoing effort to place artist centric workflows at the heart of every new feature, and to inject realtime tools and realtime physics into the full fabric of Houdini.
Key enhancements have been made to Solaris for lookdev, layout and lighting, Karma for rendering and KineFX for motion editing and retargeting, along with hundreds of improvements and new workflows.
Houdini's procedural techniques for generating geometry and building models are growing with each release. Houdini 19 new tools designed to make it even easier to work efficiently and to accomplish more.
Changelog 19.5.493
- Fixed an issue where the scatter 1.0 SOP would return incorrect positions on Apple silicon.
- Improved the performance of the viewport and scene graph tree in situations where many prims have been activated or deactivated in the scene graph tree.
- Make some loputils related to parsing instance strings more robust in the case where the instancer is a custom prim type (not a point instancer).
Download links:


Archive
« March 2023 »
Mon
Tue
Wed
Thu
Fri
Sat
Sun
1
2
3
4
5
6
7
8
9
10
11
12
13
14
15
16
17
18
19
20
21
22
23
24
25
26
27
28
29
30
31