Sketch N Cartoonize v3.4 Mac

2023-02-1

Softwares
/
Graphics-Design apps

123

0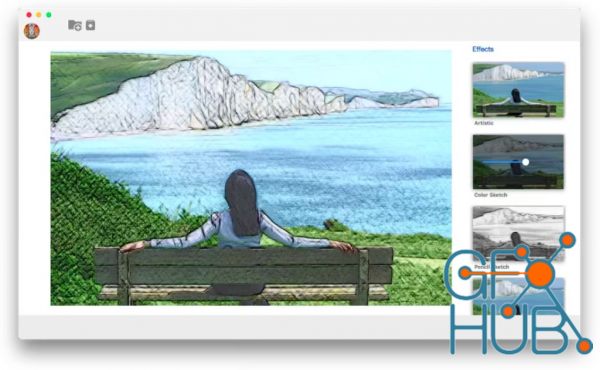 Free download new version of Sketch N Cartoonize v3.4 for MacOS
Sketch n Cartoonize is the best app to give your photo Cartoonize & Sketch look. This application use complex algorithm to achieve REALISTIC and NEAR PERFECTION Cartoon look.
Turn your photos into beautiful, real-life cartoon characters with the finest filter effects. Whether you're looking to create a meme or just want to make your artwork look cute, we've got everything you need for that.
Sketch N Cartoonize is a gallery that allows you to store your drawings and organize them in various ways.
The sketch and cartoonize has a simple interface that is easy to use.
Sketch N Cartoonize has a third-party effect plugin that allows you to add cartoon look to any image. It supports all the effects features, including: Cartoonize, Soft Sketch, Pencil Sketch, Watercolor Sketch and Oil Pastel Sketch.
Our app supports almost 50+ Raw image formats. These raw images are captured and processed by our professionals in order to bring out the best results, while keeping the focus on natural color, exposure and sharpness.
Features
- Our app is SUPER FAST, LIGHT WEIGHT and SIMPLEST to use!
- Turn your photos to Beautiful Realistic Cartoon
- Gallery that contains all your cartoons
- Easy and simple interface!
- Large number of effects available.
- Our app supports almost 50+ Raw image formats.
Supported Operation System
• OS X 10.10 or later
• Apple Silicon or Intel Core processor
Download links:


Archive
« March 2023 »
Mon
Tue
Wed
Thu
Fri
Sat
Sun
1
2
3
4
5
6
7
8
9
10
11
12
13
14
15
16
17
18
19
20
21
22
23
24
25
26
27
28
29
30
31