NCH Spin 3D Plus v6.00 Win

2023-01-30

Softwares
/
Graphics-Design apps

711

0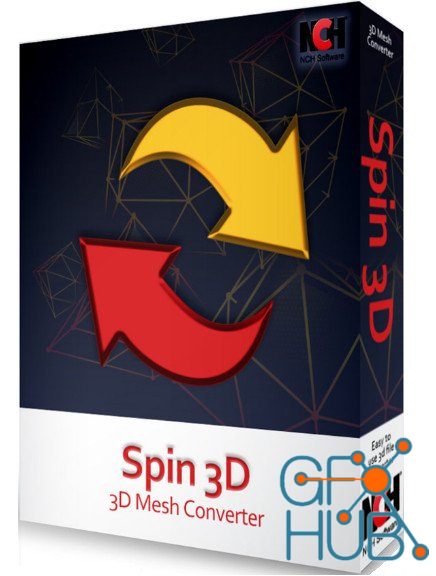 NCH Spin 3D Plus v6.00 Win
Spin 3D File Converter is one of the most stable, easy-to-use, and comprehensive 3D mesh converters available.
Download Spin 3D File Converting Software
Convert 3D files within minutes of downloading
Fast and easy one-click file conversion process
Quickly convert multiple files with batch conversion
3D File Converter
Spin 3D converts between STL, 3DS, 3DP, 3MF, OBJ and PLY mesh file formats. No matter which program you use to create your 3D models and 3D designs, you can convert to your desired output format.
3D Printing, Game Modding and More
Convert your 3D design to STL for 3D printing with Spin 3D. Convert your 3D model to the format required by a video game or your 3D editing software. Share a 3D object with a client in their required format.
Preview 3D Models Prior to Converting
Preview original 3D files and the output results prior to converting your file. Ensure that you are working with the right file and that the output is accurate.
Fast and Easy Batch File Conversion
Spin 3D features multi-threaded batch processing. Whether you are converting one file or many, the conversion will take place efficiently using the best technology.
Download links:


Archive
« December 2023 »
Mon
Tue
Wed
Thu
Fri
Sat
Sun
1
2
3
4
5
6
7
8
9
10
11
12
13
14
15
16
17
18
19
20
21
22
23
24
25
26
27
28
29
30
31