Autodesk Flame 2023 for MacOS

2022-11-30

Softwares
/
Graphics-Design apps

214

0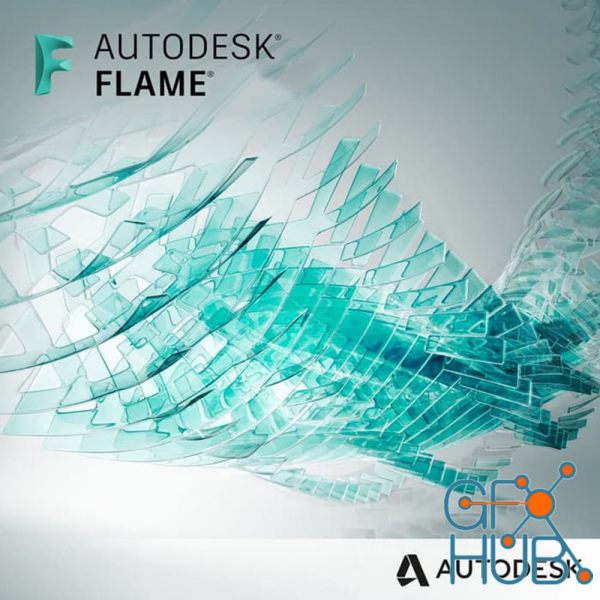 Autodesk Flame 2023 for MacOS
What's New in 2023
The UI of the Animation Channel Editor is overhauled to improve usability, implementing many improvements suggested by the community.
User Interface Improvements
Some views change name:
Channels is now Curves.
Tracks is now Dope Sheet.
Deploying Flame remotely on a cloud is an alternate to on-premises Linux workstations or Mac computers. With the reference documentation, learn to how to deploy Flame, Flame Assist, Flare, Burn, and a project server to create a flexible cloud strategy.
Instruction for Autodesk Flame 2020, 2020.1, 2020.2, 2020.3 ,2022.2 2022.3 ,2023 for MacOS
1. Install Autodesk Flame 2023
From the Folder: R25 [k] take both patched files LTU & LMU and replace them with the original
inside: Application/Autodesk/Adlm/R25/
Enter your Admin Password if requested.
2. Start Flame 2023 and use as Serial 666-69696969, 667-98989898, 400-45454545 066-66666666 …
3. If You have problems with the serial numbers, just install as trial. Finish the installation & restart Flame then to do the activation.
ACTIVATION :
We suggest blocking outgoing traffic (faster and easier to activate)
4. Before clicking on Activate
You have 2 options :
– a) Disable Your network Card, pull the network cable out or block with firewall
(this is just to disable online checks). It may tell you an internet connection is required
simply click on close and click on activate again.
OR
– b) or block outgoing connection using Apps like Little Snitch, HandsOff! or Radio Silence.
6. Select I have an Activation Code from Autodesk
7. Once at the "Activation Screen" start XFORCE Keygen from the mounted "xf-adsk2020.dmg"
8. Click on Mem Patch Button (you should see successfully patched)
9. Copy the Request Code into the Keygen and press generate
10. Now copy the Activation Code back to the activation screen and click Next You have a fully registered Autodesk Product
NB : You may get this message while your outgoing traffic is blocked, or you are off internet
Your online activation request has returned an error which is not allowing your request to be processed using our automated systems.
just Click Close
Download links: