Autodesk Moldflow Adviser Ultimate 2023 Win x64

2022-09-15

Softwares
/
Graphics-Design apps

135

0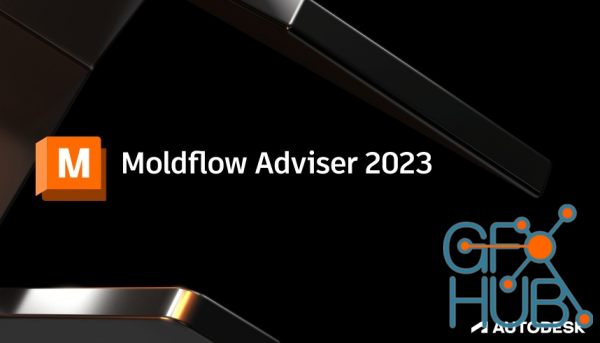 Autodesk Moldflow Adviser Ultimate 2023 Win x64.
Plastic injection and compression mold simulation. Engineers and analysts use Moldflow® software for plastic injection molding simulation to improve plastic part designs, injection mold designs, and manufacturing processes.
Features
Simulation tools for plastic injection molding
Moldflow® software for plastic injection molding simulation helps reduce manufacturing defects. Access tools for injection mold design, plastic part design, and injection molding.
Moldflow Insight
Access a complete set of advanced plastics engineering simulation tools for analysts. Simulate the most advanced molding processes to avoid production delays.
Mesh to solve in one click
Improve your productivity by meshing and analyzing your model in one step.
Coolant flow analysis
Analyze the entire coolant flow history, from the pump to mold, to identify effects of hose lengths and cooling channels.
Part optimization studies
Use design of experiments with model geometry parameter range values.
Cloud analysis
Run multiple analyses in the cloud without compromising your local resource capacity.
Shared views
Collaborate easily using cloud-connect devices to easily review results, comment, and provide design recommendations.
Fusion 360 for CAD repair
Moldflow subscription's inclusion of Fusion 360 aids with CAD repair and simplification.
Shrinkage and warpage
Generate accurately compensated models for tooling or further geometry modification.
Controlled valve gate opening
Achieve higher-quality surface finishes by combining controlled and sequential valve gating.
and more...
System Requirements
Operating system:Microsoft® Windows® 10 (64-bit)
CPU:2 GHz or higher
RAM:8 GB or higher
Virtual Memory:4 GB or higher
Space:12 GB or higher for free disk space (at least 2 GB free disk space for installation)
Download links: