Chaos Vantage v1.6.2 Win x64

2022-01-11

Softwares
/
Graphics-Design apps

309

0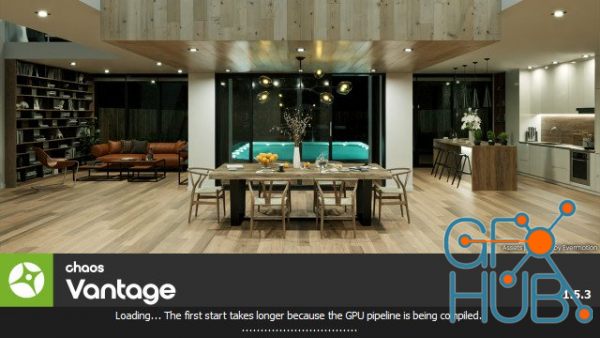 Chaos Vantage v1.6.2 Win x64
Explore your most complex 3D production scenes ray traced in real-time. With Chaos Vantage, there are no time-consuming conversions. Simply drag and drop your complete V-Ray scene into Vantage and start exploring. There's also a direct live link available from 3ds Max, so you can use it just like a viewport.
Notes
1 – Driver 460.89 produces incorrect results in materials and textures with Ampere (30XX) cards.
2 – GPU must be set to WDDM mode and not in TCC otherwise Chaos Vantage will not detect it.
3 – NVIDIA AI denoiser requires driver version 466.11 and newer.
Download links: