Corel PaintShop Pro 2022 Ultimate 24.1.0.27 Win x64

2021-10-14

Softwares
/
Graphics-Design apps

188

0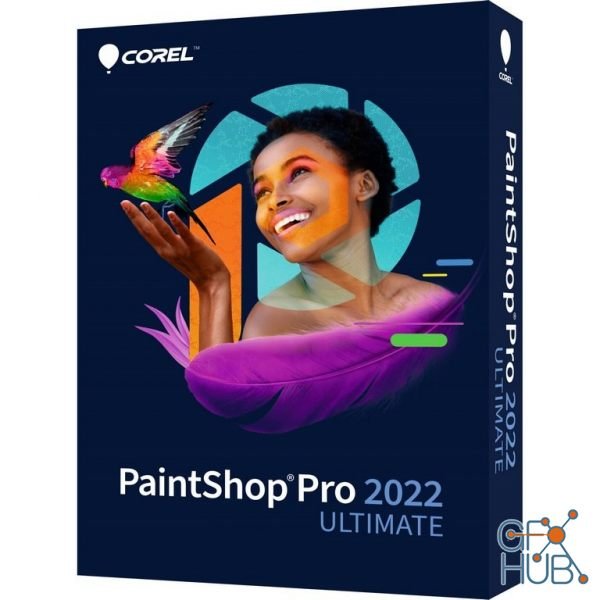 Corel PaintShop Pro 2022 Ultimate 24.1.0.27 Win x64
Your digital world is always brighter with PaintShop Pro 2022. Get all the color and brightness you've been missing! Whether you want one-click fixes or advanced photo editing tools, you can do it faster and easier with the power of AI and a customizable toolset.
NEW - Highlight Reel
Creating quick videos showing off the highlights of your latest adventure just got a whole lot easier with a new smart movie creator—Highlight Reel. Simply import your photos/videos and Highlight Reel will analyze and extract the best parts and compile them together for you, following the beat of the music. Creating videos to share your everyday moments just got easier.
NEW - MultiCam Capture Lite
Engage your viewers, grow your audience, and capture video with MultiCam Capture™ Lite. Easily create how-to videos, gaming videos, record product demos, and more, with one easy-to-use recording software.
Sea-to-Sky™ Workspace
Experience a photo editing workspace designed to take your underwater and drone photography to new heights. Make seamless corrections and creative improvements with a custom set of tools and relive your most memorable moments to the fullest.
Corel® Creative Collection
Expand your creative capabilities with dozens of brushes, textures, and over 100 royalty-free backgrounds. Enhance your photo projects with playful designs, flowers, sunsets, and more, along with an array of lively brushstrokes.
Free download links for «Corel PaintShop Pro 2022 Ultimate 24.1.0.27 Win x64»: