CADprofi 2021.15 Build 211005 Win x64

2021-10-7

Softwares
/
Graphics-Design apps

171

0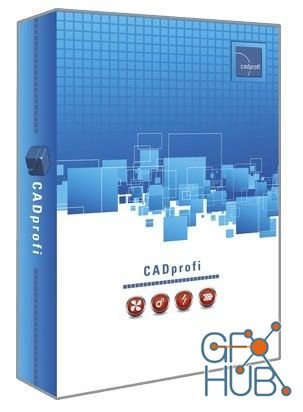 CADprofi 2021.15 Build 211005 Win x64
CADprofi Suite helps in designing architectural and mechanical projects, as well as plumbing and electrical installations.
Examples of using CADprofi Suite:
When designing electrical and HVAC installations, you can first quickly draw building plans using the architectural module.
The rooms defined in the architectural module can be exported to the DIALux program as a ready building outline. Then, lighting fixtures selected in DIALux can be easily imported into the electrical module and afterwards you can easily assign them to appropriate electrical circuits and create specifications. Thanks to this, you can finish a complete project much faster and easier.
In the architectural module you can designate rooms, and then using the Arrange command you can quickly arrange fire detectors, sprinklers and other objects from the electrical and HVAC & Piping modules.
In the mechanical module you can design mounting method for tanks, trays and other objects from the electrical module as well as HVAC & piping systems.
Free download links for «CADprofi 2021.15 Build 211005 Win x64»: