SimLab Composer v10.17 WIN x64

2020-12-22

Softwares
/
Graphics-Design apps

247

0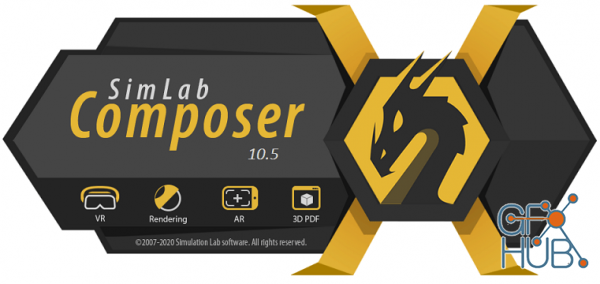 SimLab Composer v10.17 WIN x64
Features:
Scene Building
SimLab Composer provides users with all the needed tools to build 3D senses from existing models, easily and fast.
3D Sharing
- SimLab Composer gives users different options to share 3D scenes, and models.
- 3D PDF, WebGL, Android/iPad.
Rendering
High quality real time renderer, suitable for interior and exterior scenes.
Animation
Create animations showing the motion of a designed machine, or a walkthrough of a house.
Automation
SimLab Composer automation workbench allows users to use Java scripting to automate processes in SimLab Composer.
Download links: