Capture One 20 Pro 13.1.4.3 (x64) Multilingual

2020-12-22

Softwares
/
Graphics-Design apps

314

0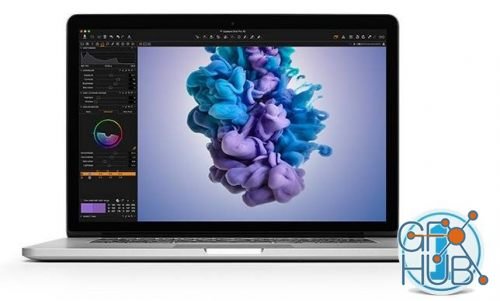 Capture One 20 Pro 13.1.4.3 (x64) Multilingual | 484.3 Mb
Capture One continues to lead the way in RAW file image editing. Expertise from creating customized color profiles for more than 400 cameras, combined with our relentless dedication to creative freedom has brought recognition to Capture One's workflow, our exceptional color handling, and precision editing tools.
We develop our software with the ambition of enabling you to achieve your creative vision through a smooth, efficient workflow; making it the professional's choice in imaging software.
Whats New in Capture One 20:
Your favorite editing tools. Only better.
With Capture One 20, we listened to feedback from our community to make your favorite photo editing tools more easy-to-use and precise than ever. So you can edit and sort photos like never before.
Get more contrast control
Edit colors fast and intuitively
Process the cleanest, sharpest images
Basic Color Editor. Precise color editing. Made easy.
Edit colors faster with a new Basic Color Editor that's compact and easy to use. Click anywhere on the photo and drag to adjust the hue, saturation and lightness of any colors - or edit with intuitive sliders. For more control, the Advanced Color Editor and Skin Tone tools are as powerful as ever.
High Dynamic Range tool. Take total control of your contrast.
Do more with contrast and tone thanks to the new High Dynamic Range tool. Recover highlights, boost shadows, darken the blacks or boost the brightest areas of your photo - all in one tool.
Noise Reduction. Get the cleanest possible images.
Retain colors and details like never before when shooting with high ISO. With improved noise reduction, start your editing with better quality images.
Scrolling tools. Scroll for speed.
Work quickly and intuitively - scroll through all your tools with ease and pin your favorites to the top for instant access.
Crop Tool. Crop with ease and flexibility.
Easily visualize and transform your crops thanks to the visible handles in the new Crop tool. Instantly crop from the center, rotate the crop or lock the aspect ratio using modifier keys.
Support for DNG files. Edit spectacular drone images.
Get the most accurate colors and sharpest details out of any camera model, drone or smartphone capturing DNG files.
Copy Layers and Masks. Accelerate your layer editing.
Easily copy specific layers between photos - including photos with different formats and sizes - without replacing the existing layers on the destination photo.
Interface. Get the smoothest editing experience.
Make a big difference to your workflow with small updates. We've added text to the icons so you can find tools instantly, made Masking tools easy to access and simplified the adjustments clipboard. Plus, get higher resolution thumbnails and adjust the viewer background color with one click.
System Requirements:
Intel or AMD CPU with 2 cores
8 GB of RAM
10 GB of free hard disk space
Windows 7 SP1 64-bit, Windows 8.1 64-bit, Windows 10 64-bit
Home Page
-
https://www.captureone.com/
Download links: