Xara Software Bundle v17.1.0.60742 Win

2020-12-16

Softwares
/
Graphics-Design apps

284

0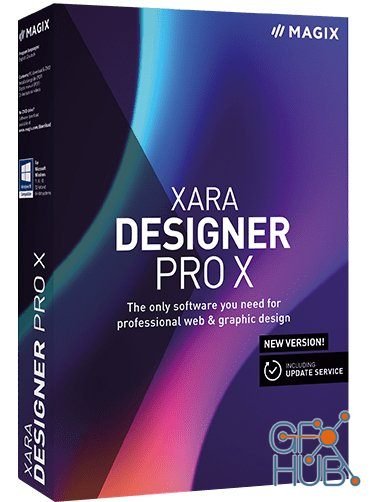 Xara Software Bundle v17.1.0.60742 Win
Includes:
Xara Designer Pro X 17.1.0.60742
Quite simply the world's fastest graphics software. Powerful illustration tools, innovative photo editing, flexible page layout and unrivalled WYSIWYG web design. A single application for all your creative work. Xara Designer Pro X combines graphic and web design, illustration, photo editing and desktop publishing – all in a single compact workspace.
Xara Photo & Graphic Designer 17.1.0.60742
Xara Photo & Graphic Designer is the perfect software choice for all your photo and graphic design work, with powerful photo editing and enhancement features, and truly flexible illustration and design tools. Detailed photo editing, creative drawing and professional design: Realize each and every one of your creative ideas with Xara Photo & Graphic Designer! From photo collages to print documents and digital art works, you can achieve impressive results in no time at all.
Xara Web Designer Premium 17.1.0.60742
Xara Web Designer is unlike any web editor you will have seen before. An easy template based solution that gives you total page design freedom, no HTML skills required. This MAGIX's software gives you total design freedom. Using drag and drop you can literally place anything, anywhere on the page. And things which are normally difficult to achieve in HTML are a snap in Xara Web Designer. For example text with curved edges, text or graphics at an angle, text flowing around objects – no problem!
Download links: