Toon Boom Harmony Premium 20.0.2 Build 16529 Win x64

2020-12-13

Softwares
/
Graphics-Design apps

520

0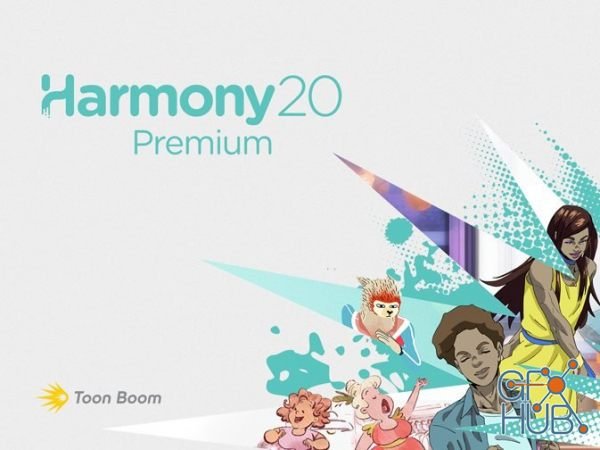 Toon Boom Harmony Premium 20.0.2 Build 16529 Win x64
Harmony Premium:
Complete professional edition for studios, small creative businesses, freelancers and schools working on the most demanding projects. Adds ability to create sophisticated cut-out rigs, very natural and realistic character movement plus unlimited special effects for any style of animation.
Benefits of Harmony:
- Unlimited creative freedom on your terms
- Flexibility, functionality and sensitivity of tools allows you to create with the highest quality
- All-in-one tool for efficient animation — from drawing to final production
- Cost and time savings
- Reliable team that stands behind their software and services; we are reachable — speak with our team live.
- Value; while we do not have the lowest prices, we do ensure the highest quality ensuring the integrity of your artistic expression
- Chosen by the leading animation studios worldwide who are setting the industry standard, for over 25 years
- We don't say we are the best, our Emmy-winning 2D animation technology has the awards to prove it
- Our community and network makes us unique; we were built for animation professionals and we intend to stay that way
Discover the Industry Leading Production Animation Software:
- Most advanced brush engine
- Defined colour pallets and painting
- Unlimited traditional paperless animation
- Innovative cut-out animation and rigging
- 2D/3D integration for limitless possibilities
- Deformers for even more textures and depth realism
- Special effects and compositing
- Pipeline integration for seamless end-to-end animation – all in one tool
New NOTEWORTHY FEATURES included in Harmony 20:
- The smoothest texture deformation with the Weighted-Deform Node
- Create depth, volume, and more realistic animations with new Lighting & Shading
- Advanced color management environments and effects give artists and studios full control over the accuracy of their project's colours from initial illustration to final export
- New colour effects nodes: colour curves, colour levels, gamma and colour-fade
- Drawing and creativity live hand-in-hand and snapping Alignment Guides make it faster & easier
- Drawing improvements made for animation artists make animation creation quicker and easier
Download links: