Exposure Software Bundle Sept 2020 Win/Mac

2020-09-3

Softwares
/
Graphics-Design apps

452

0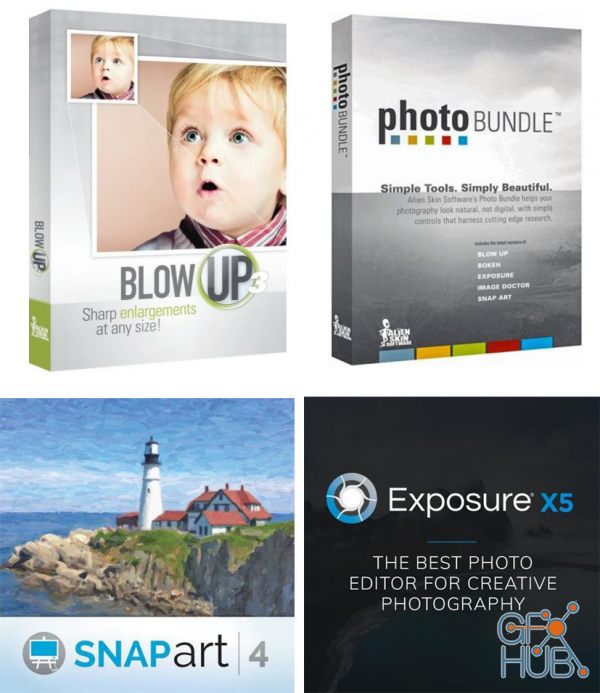 Exposure Software Bundle Sept 2020 Win/Mac
Includes:
Exposure X5 5.2.4.306 Win/Mac x64
Exposure is the best photo editor for creative photographers who want to create artistic images. Its large library of gorgeous looks provides inspiring starting points that you can customize. Unique creative tools not found in other photo editors help your photos stand out. And Exposure's efficient workflow keeps you in the creative zone.
Exposure X5 Bundle 5.2.4.282 Win/Mac x64
The Exposure X Bundle is a photo editor and organizer that integrates all of Alien Skin's award-winning photo editing apps into a single product.. The centerpiece of the bundle is Exposure X, the editing app that streamlines your workflow and provides a rich set of creative tools.
Exposure Software Snap Art 4.1.3.330 Win x64
Expand your palette of creative tools with Snap Art. Transforming your photographs into beautiful works of art has never been easier than with Snap Art 4. By analyzing the visual elements and techniques of artists through the centuries, we have designed Snap Art to produce images that look they were made by a human, not a computer.
Exposure Software Blow Up 3.1.4.340 Win x64
Sharp Photo Enlargement at Any Size. Blow Up keeps photos crystal clear during enlargement. Especially in large prints hung on a wall, the difference between Blow Up and Photoshop is astounding. Version 3 makes pictures even sharper without computer artifacts.
Download links: