Expresii 2020.08.31 Multilingual Win x32/x64

2020-09-1

Softwares
/
Graphics-Design apps

307

0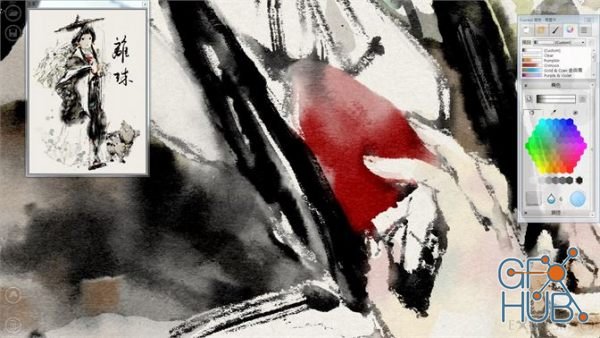 Expresii 2020.08.31 Multilingual Win x32/x64
Beautiful digital Eastern watercolor, Real Time, Ultra-HD! Expresiiis an advanced digital painting system. After years of development Expresii has finally been released. The ink painting software uses fluid dynamics to simulate watercolor and other natural media, and features GPU-accelerated water-based paint, organic brushes simulation and ultra-deep zoom capabilities.
Expresii is an advanced digital painting system featuring:
Moxi Paint Engine
We harnesses the GPU to bring watercolor sim to a whole new level!
Yibi Brush Engine
Giving you power to create organic shapes like wielding a real brush!
Youji Rendering Engine
Zoom in to see your work as if done on a real piece of paper. No more fat pixels!
Download links: