Trimble Tekla Structures 2018 Win

2018-03-23

Softwares
/
Graphics-Design apps

1 913

7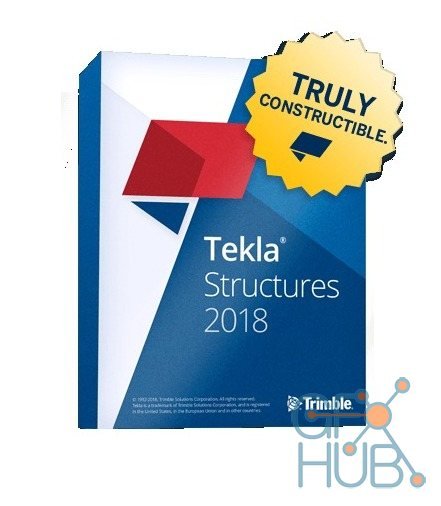 Download Trimble Tekla Structures 2018 for Windows
Welcome to Tekla Structures 2018
Trimble announced the new version of Building Information Modeling (BIM) — Tekla Structures 2018. Continuous development of Tekla Building Information Modeling (BIM) solutions demonstrates Trimble's commitment to innovation in structural engineering, off-site prefabrication and on-site efficiency.
New Support tool
New way to edit model object properties
Easier way to change work planes
Undo modeling and drawing changes with the new Undo history command
Other user interface changes
New selection tool and other modeling improvements
More accurate analysis models and other analysis and design improvements
Faster rebar sets and other reinforcement improvements
Improvements in pour management
New way to manage drawing content and other mark and note improvements
Customized dimension line arrows and other dimensioning improvements
Other improvements in drawings
Template Editor 3.6 improvements
Reserve the next write out and other improvements in Tekla Model Sharing
Improvements in IFC export, import and conversion
Point clouds from 3D scanning
Updates in tools for concrete fabrication
Trimble Connector and other interoperability improvements
New service and license for Open API developers
New options for controlling visuals and other DirectX rendering improvements
Changes in advanced options
Changes in template attributes
Improvements in components
New documentation structure
Download
(
register
and login to see links):
Warning! You are not allowed to view this text.
Download links: