3D-Coat v4.9.57 Multi Win x64

2020-08-20

Softwares
/
Graphics-Design apps

261

0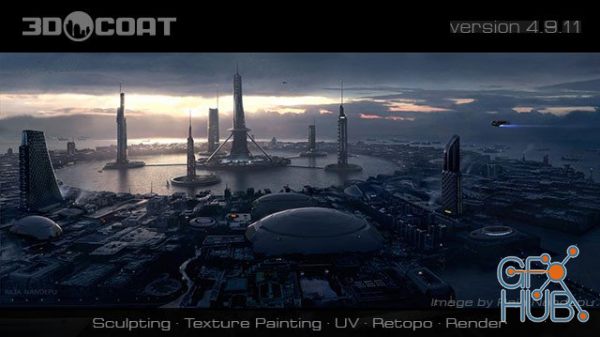 3D-Coat v4.9.57 Multilingual Win x64
3DCoat is the one application that has all the tools you need to take your 3D idea from a block of digital clay all the way to a production ready, fully textured organic or hard surface model. Today 3DCoat is available to learn at 240 Universities, colleges and schools worldwide.
Whats New:
- Essential render update! Screen space reflections and lights! Much more realistic render. Works if Beta tools enabled and corresponding checkboxes enabled in render room.
- Stencils supported in brush engine.
- Angular pinch modified to change pinch and flatten independently. Roof pinch brush introduced.
- A bit slowed translation with Space mode for better control, especially in ortho mode.
- Boundary green ref image gizmo part works correctly.
- Opacity slider for the color of the smart material layer. It solves the old standing problem when layers with white color are becoming transparent.
- Fixed problem of N-Gon primitive in voxels when the inner radius is zero.
Download links: