Adobe InDesign CC 2018 v13.1 Win x32/x64

2018-03-19

Softwares
/
Graphics-Design apps

1 292

0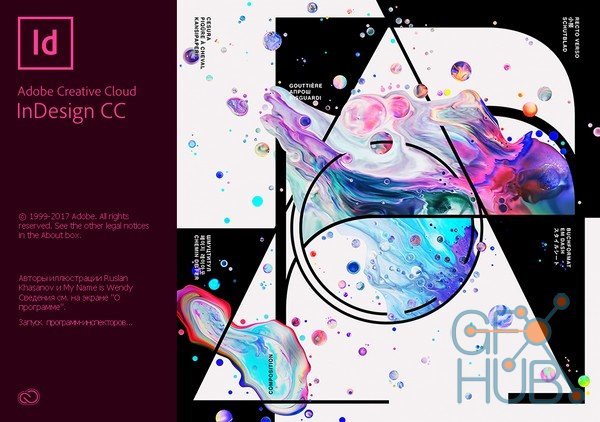 Download Adobe InDesign CC 2018 v13.1 for Windows x32/x64
Desktop Software Adobe InDesign CC 2018 is a universal content publishing application that provides accurate control over design and typography at the pixel level. Downloading the application on gfx-hub.cc, you can create stylish expressive pages for printing, tablet PCs and other screens. Convenient adaptation of breadboard models to various formats of pages, orientations and devices with preservation of a high quality of the image.
New features of Adobe InDesign CC 2018:
Work with end notes. Add end notes to documents and customize them so that readers can quickly jump from these notes directly to the text they refer to. Manage numbering, formatting and marking of end notes, import end notes from Microsoft Word.
The boundaries of the paragraph. Select the paragraphs in the layouts, adding frames, and create your own corner design for the paragraph frames.
Improved object styles. Specify or change the size and position of the object once and apply the changes to the entire document with the function "Object Styles"
Managing the text in the Creative Cloud Libraries. Libraries in InDesign now support text, so they can store frequently used fragments, such as slogans, marketing descriptions and other promotional texts. It is also possible to exchange texts between InDesign and Illustrator libraries.
Font Filtering. Now you can quickly navigate through the extensive collections of fonts, using category filters such as "Serif", "Sans serif" and "Handwritten".
Searching for similar fonts. In the "Font" menu, you can search for fonts by visual similarity.
Improved HTML export. Export a simple and understandable code that developers can use to implement your projects on the Internet.
Increased stability level. We fixed the main problems, increased the productivity of the application and increased its stability level.
System requirements:
• Intel Pentium 4 or AMD Athlon 64 processor
• Microsoft Windows 7 SP1, Windows 8.1, or Windows 10
• 2 GB of RAM (8 GB recommended)
• 2.6 GB of free hard disk space for installation; additional free space required for installation (not installed on removable storage devices based on flash memory)
• Monitor resolution 1024 x 768 (1280 x 800 recommended) with a 32-bit video card
• Exporting SWF files requires Adobe Flash Player 10 software
• Internet connection for registration and activation of necessary software, verification of subscriber status and access to online services
Download links: