CorelDRAW Graphics Suite 2020 v22.1.1.523 Win x32/x64

2020-08-11

Softwares
/
Graphics-Design apps

469

0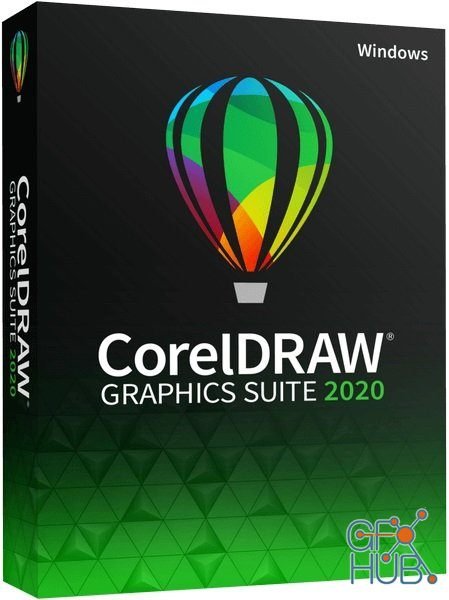 CorelDRAW Graphics Suite 2020 v22.1.1.523 Win x32/x64
Create with passion. Design with purpose. Break down creative barriers with CorelDRAW® Graphics Suite 2020. Find all the professional vector illustration, layout, photo editing and typography tools you need to create and complete important design projects, from virtually any device.
Integrated applications
CorelDRAW provides functionality for graphic design and layout in one application. Corel PHOTO-PAINT adds professional photo-editing tools directly integrated into the workflow.
Tools for serious productivity and limitless creativity
From stunning artwork to impactful web graphics and stand-out print, express your creative vision with tools that empower you to deliver pro results you'll be proud of.
Next-level trace results
Enjoy exceptional bitmap-to-vector trace results, thanks to the impressive new AI-powered PowerTRACE™. Benefit from advanced image-optimization options that help improve the quality of a bitmap as you trace it.
Vector illustration
Use CorelDRAW's powerful vector illustration tools to turn basic lines and shapes into complex works of art. Create curves with many versatile shaping and drawing tools. Add creative effects to your vector artwork with effect tools like Contour, Envelope, Blend, Mesh Fill, and more.
Photo editing
Retouch and enhance your photos with Corel PHOTO-PAINT's powerful layer-based photo editing tools. Adjust color and tone, remove imperfections, correct perspective and more. Use AfterShot 3 HDR to create stunning High Dynamic Range photos from your RAW images.
Color, fills and transparencies
Easily apply color to fills and outlines using color swatches, or generate colors based on color harmonies. Change the transparency of an object and fill objects with patterns, gradients, mesh fills, and more.
Non-destructive editing
Edit bitmaps and vectors knowing you won't harm the original image or object. Enjoy many non-destructive features such as the Block Shadow tool, Symmetry Drawing mode, the Impact tool, Add Perspective, and Non-Destructive Effects in CorelDRAW and Corel PHOTO-PAINT.
Extensive file compatibility
Compatible with over 100 graphics, publishing and image file formats, easily import and export a variety of project assets based on client-provided files or needs.
Download links: