DxO ViewPoint 3.1.5 Build 255 Win x64

2018-02-14

Softwares
/
Graphics-Design apps

1 287

0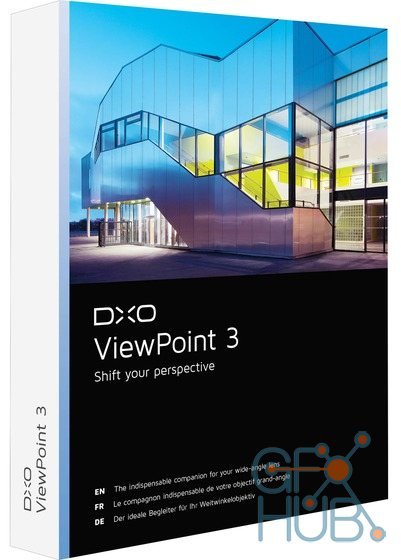 Download DxO ViewPoint 3.1.5 Build 255 for Windows x64
DxO ViewPoint is a new software solution dedicated to fixing distorted elements on the edges of a photo, as well as eliminating keystone distortions and other perspective problems. Based on DxO Labs' technology of geometric correction, DxO ViewPoint allows you to easily and effectively restore the natural proportions of objects in the image, as an integral part of the workflow.
DxO ViewPoint combines ease of use with professional and precise features to help you easily correct distorted geometric elements of the photo. The application can perform several adjustments, so that the elements in your photo will be restored in the original proportion. The Loop tool allows you to precisely place the anchor points to solve problems with the trapezoid and inclined horizons.
Compatible host applications:
• DxO OpticsPro 11 or later
• Adobe Photoshop CS3, CS4, CS5, CS6, CC, CC 2014, CC 2015, CC 2015.5 (32- & 64-bit), CC 2017
• Adobe Photoshop Elements 9, 10, 11, 12, 13, 14,15
• Adobe Photoshop Lightroom 3, 4, 5, 6, CC
• Apple Aperture 3
OS: Windows 7 Service Pack 1 (64-bit), Windows 8 (64-bit), Windows 8.1 (64-bit), Windows 10 (64-bit).
Download links: