Luminar 2018 1.0.1.1043 Win x64

2017-11-25

Softwares
/
Graphics-Design apps

1 525

0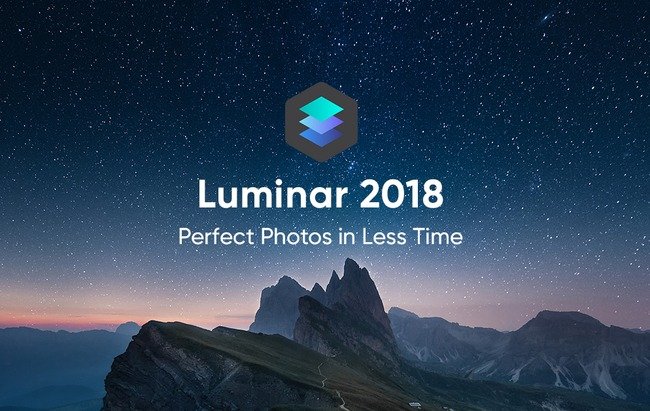 Luminar 2018 1.0.1.1043 Win x64
Luminar 2018 is a full-featured photo editing suite, consisting of a digital editor, a RAW converter and a cataloger. It provides more than 300 reliable tools and functions, including fast RAW support, layers, custom brush for selective editing, masking, dozens of photo filters with customizable settings, presets and much more. Luminar 2018 also offers an innovative user interface that photographers can customize depending on the style of their photography, the level of skill and preferences. The program is positioned as a direct competitor to Adobe Lightroom.
Luminar 2018 offers everything that is required for a modern photographer for photo editing, including new filters equipped with artificial intelligence, increased application speed, a dedicated RAW processing module and a future platform for managing digital assets in 2018. Users will also benefit from a new intelligent sunlight filter, support for LUT and noise removal in real time. Thanks to adaptive workspaces that match the shooting styles, Luminar adapts for a more convenient and comfortable workflow.
The Luminar 2018 program was rebuilt from scratch to significantly improve performance. Existing filters provide a more natural and rich color and depth, while working faster. A completely new optimized user interface speeds up work with presets, filters and masks. The program provides functions such as layers, masks and blending modes, so you can easily perform complex processing.
Luminar offers a new RAW processing engine, capable of faster processing of high-quality images. In addition, lens distortion correction functions are available that eliminate distortion of the vignette, distortion and color. If the photo has undesirable prospects, the new Transform tool can quickly solve them.
Luminar offers more than 40 filters for color correction, sharpness of details. New filters include the ability to improve color with Brilliance, selectively brighten or darken certain areas of the image using Dodge & Burn, as well as the ability to change lighting and add sunlight to photos using Sun Rays.
The program has new Lookup Table settings, called LUT. Creative color, ideal black-and-white images or styling for different films - all in one click. Lightroom users who use custom presets created for Lightroom can also easily convert these presets to LUT (with a free third-party tool) and use them within Luminar 2018.
Download links:


http://nitroflare.com/view/01737B8D11B6F6C/Luminar-2018.1.0.1.1043.part1.rar
http://nitroflare.com/view/4231F646E8DE4D3/Luminar-2018.1.0.1.1043.part2.rar