Serif Affinity Designer 1.6.1.93 Win x64

2017-11-22

Softwares
/
Graphics-Design apps

1 379

0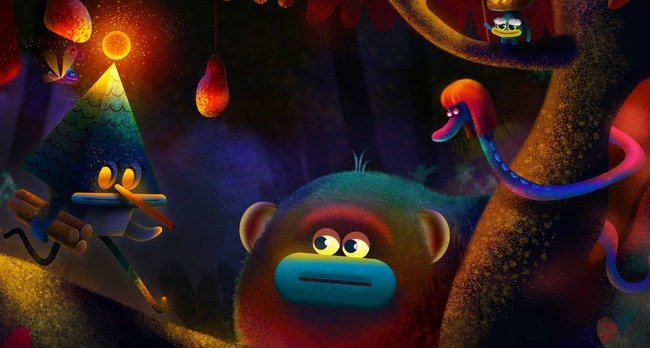 Serif Affinity Designer 1.6.1.93 Win x64
Affinity Designer - the fastest, most convenient and accurate software for vector graphic design in the modern market. All the functions, tools, panels and parameters of this application, which was created from scratch for more than five years, are designed with the needs of professionals in the creative professions. As a result of continuous innovation and improvement, a revolutionary application has been created that will change your approach to the workflow.
Among the best features are:
• The best tool for making eye-pleasing illustrations
As before, the application Affinity Designer, used by professionals around the world as an indispensable tool for working with vector illustrations, sets the bar in the field of professional applications for creativity. The precision of working with curves, bright colors and the highest performance provide stunning results in all cases without exception.
• Dazzling colors
Since color is the central component of the composition, the Affinity Designer application has the widest color range. Due to the fact that the program supports all major formats, ICC profiles and the newest screens with a wide color coverage, you can be sure that your projects will be on top. And since filigree smooth gradients are always updated on the page in dynamic mode, the user management capabilities are limitless.
• Accuracy when creating curves
When creating curves, the main thing is using a high-precision professional pen tool, and in combination with intuitive modifiers, this tool will become the key in your work. The ability to switch to the Node tool or the tool for working with corners in dynamic mode allows you to change the shape, adjust and adjust objects to achieve perfection.
• Flawless geometry
It's hard to describe the joy that you will experience while working with fully customizable dynamic figures in Affinity Designer. They not only have incredible adaptive flexibility, but now they also have automatic binding points to ensure geometric accuracy in everything, whatever you do.
• Stabilization of brushes
Stunning new features, such as the regulator modes "Rope" and "Window", allow you to create smooth and more accurate curves that you did not even dream about, and all this using the Pencil tool to create shapes of any shape and brush tools.
• Non-destructive operations
Naturally, you can combine shapes using Boolean operations, but can you do it in a non-destructive way so that you can still move and edit the component components? Thus, you have access to a number of important functions that you will not find in other applications.
• Text that makes an impression
Whether you work with artistic text headers or text blocks within the framework after the headings, you can add complex styles and ligatures, and you have full access to the settings for intervals, kerning, letter spacing and much more.
At any time, you can convert text to curves in order to fully control the process of creating an exquisite custom typography, which will make the text more important.
• Harmonious unity of opportunities for working with vector and pixel graphics
One of the most important aspects of Affinity Designer is the ability to instantly switch to working with pixels. Draw with a bitmap brush to add textures, apply masks, make pixel selections, and even add layers of non-destructive adjustments. All without having to close the application.
• Accuracy is the basis of the fundamentals
If you are striving for excellence, then in the world of vector graphics this means the ability to create accurate 100% compositions in all cases without exception. The Affinity Designer application gives you confidence and freedom of creative activity and at the same time completely eliminates the possibility of errors.
• Scaling up to more than one million percent
Yes, you read it correctly. The power that is hidden in this application is amazing. Yes, it means incredible speed, the ability to apply real-time adjustments and super-smooth panning. But all these advantages are most obvious during scaling. Increase the composition a little more and continue to work!
• Advanced networking capabilities
The possibilities for creating grids are almost limitless. Whether it's a standard grid pattern or a full run with multiple planes, you have full access to the settings for the intervals, cells, gaps, angles and much more.
• Precise guides and snap
The positioning of images or composition elements has become easier than ever, thanks to fully flexible guides and binding parameters. You decide what and what you want to tie, and while the guides and measurements are displayed on the screen - when moving or transforming objects, all changes occur in real time.
• View in "Combined screen" mode and contour mode
With a simple keystroke, you can view the song in the wireframe view mode or even in the combined screen mode, if you want. This is the most effective way to view all the elements on all layers of the project. In addition, this mode raises the process of selecting the right target object to an entirely new level of efficiency in all cases without exception.
• Full optimization for the design of the user interface, web sites and applications
If you specialize in designing eye-pleasing screen interfaces, then the Affinity Designer application can offer you a terrific set of functions designed specifically for this. While working on projects to develop a user interface design, interaction interface or web layouts, there is nothing better than knowing that you have a full-featured professional application that includes a set of tools for graphic design.
• Pixel Scan in Dynamic Mode
Perfection of pixel design is provided due to the ability to view the work in pixel mode. This function allows you to view vector images in standard resolution and Retina resolution, as well as get a real idea of ​​how each element of the composition will look after export.
• Dynamic symbols
Symbols allow you to include an unlimited number of instances of the same underlying object in the current project. When editing one object, others change instantly. You can easily create several variants of characters with a series of detached attributes or even create symbols inside characters, which opens up prospects for using truly innovative methods to speed up the workflow.
• Adaptive design
In Affinity Designer, there are no restrictions when setting absolute positions and object sizes - you can establish the dependence of these attributes relative to the canvas or container within which they are located. This means that you can work in the adaptive design mode, that is, the movement and scaling of the elements occurs automatically depending on the size of the device.
• Mounting areas without restrictions
Place screens, pages, menus and other elements in one project on an unlimited number of artboards. You do not have to worry about the efficiency of workflows thanks to the most modern memory management system, so no matter how large and complex the project is, the program's performance will never be compromised.
• Professional image quality when printing, displaying on the screen or working together
At the heart of the server technology Affinity Designer - enhanced file support. Support for all major types of images and vector files is supported, including full support for multi-layer PSD files, so you can print documents directly for printing, displaying in a web browser or transferring to other applications.
• CMYK colors and spot colors for professional printing
Pantone color support, CMYK end-to-end color rendering and ICC color management are just some of the features of the application. You can also open, edit, and output PDF / X files, adjust overlay control when printing, use spot colors and add blip areas, trim marks and crop marks to create ready-to-print documents.
• Separation operations when creating a user interface design, web design and game design
Any number of objects, artboards, icons, buttons, logos, layers (or just any drawn areas in your project) can be exported with one click in any resolution and file format you need. You can even specify different folder locations for different items in the same document, or you can automatically generate Xcode and Spine JSON resources from your songs if you want.
Download links:


http://nitroflare.com/view/794B9D4E325B002/Affinity.Designer.1.6.1.93.part1.rar
http://nitroflare.com/view/CCC6CD24D4E5C44/Affinity.Designer.1.6.1.93.part2.rar