Boris FX Continuum Complete 2020.5 Build 13.5.1.1378 for Adobe and OFX WIN

2020-10-7

Plug-ins
/
VFX Plugins

314

0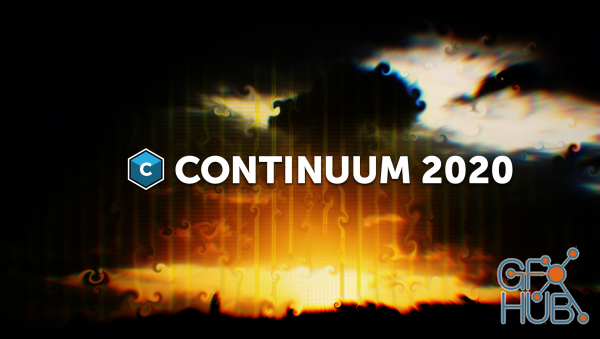 Boris FX Continuum Complete 2020.5 Build 13.5.1.1378 for Adobe and OFX WIN
A plug-in collection for Adobe, Apple, Avid and OFX host applications, Continuum features range from Image Restoration, to Extruded Text, titling and 3D Objects, to Chromakey and Compositing, Particles, and Image Stabilization. Continuum serves NLE editors and Compositors alike with the newly integrated Masking and Planar Tracking Pixel Chooser powered by Academy Award-winning Mocha technology.
WHAT'S NEW IN CONTINUUM 2020:
- New! Corner Pin Studio: Simplify screen inserts and more with built-in Mocha planar tracking and integrated color correction, light wrap, and drop shadow
- New! Reflection Effect: Quickly generate mirror surface reflections
- New! Cast Shadow Effect: Easily generate true 3D cast shadows with a built-in 3D camera and light system
- New! Curl Effect: Instantly create auto-animating heat haze, surface drops, and curlycue distortions
- New! Transitions: Add 6 more slick auto-animating transitions with on-screen controls to your toolkit New in Continuum 2020: Curl Dissolve, Colorize Glow Dissolve, RGB Displacement Dissolve, RGB Blur Dissolve, Kaleidoscope Dissolve, and Prism Dissolve.
- New! Mocha Area Brush: Track and mask faster using paint-like gestural strokes
- New! Particle Illusion: updates include new professionally-designed emitter, improved search, and tons of new time-saving functionality
- New! Title Studio: updates include new professionally-designed preset templates, new materials & shaders, and overall interface improvements to work faster
Continuum 2020 is the latest major release of the post-production industry's most comprehensive plugin collection. Key new features include 4 effects, 6 transitions, and nearly 100 professionally-designed presets. You'll work even more efficiently with Particle Illusion and Title Studio's new functionality and updated interfaces. And tracking and masking takes seconds with the addition of an Area Brush tool to integrated Mocha.
Download links: