Red Giant Shooter Suite 13.1.5 Win x64

2018-02-21

Plug-ins
/
VFX Plugins

1 782

0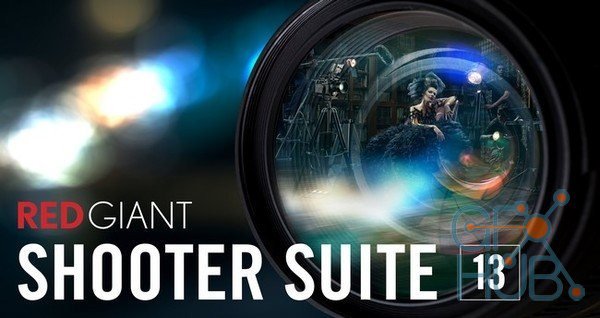 Download Red Giant Shooter Suite 13.1.5 for Windows x64
Software Red Giant Shooter Suite is a set of tools for preparing and delivering video materials for shooting and synchronizing on the timeline. The Red Giant Shooter Suite includes the Red Giant BulletProof application, which is designed to simplify daily processes for processing captured images: sorting, spying, catalog maintenance, metadata editing, backups, primary color correction and transcoding.
Fast automatic synchronization of audio and video in PluralEyes 3 eliminates the problems traditionally associated with multi-camera shooting. Red Giant Shooter Suite also includes LUT Buddy applications for color correction, Instant HD for converting to HD quality and Frames for fast transfer of interlaced video to 24p format.
Key features of the Red Giant Shooter Suite:
• A single full-featured solution that frees the user from the need to perform monotonous tasks for the preliminary preparation of video materials.
• Ensure that older video content is recently captured with LUT Buddy, Instant HD and Frames.
• Analyze and backup the footage to any user-friendly folder so that it can safely erase files from the camcorder's memory.
• Functions of evaluation, color correction and sorting of video on the fly.
• Convert DV-video to a variety of HD-video formats. Select from the list of presets the required resolution for easy integration of DV-video into high-resolution products.
• Frames - plug-in for Final Cut Pro, Premiere Pro and After Effects editing systems, with which the video captured by an inexpensive camera with interlaced scanning (including NTSC, PAL, and HD formats) can be converted to a full 24p format with progressive scan.
Compatible with:
• Adobe After Effects CC (2018), CC (2017), CC (2015.3), CC (2015), CC (2014), CC, CS6
• Adobe Premiere Pro CC (2018), CC (2017), CC (2015.3), CC (2015), CC (2014), CC, CS6
• Final Cut Pro X 10.2.3 and higher
• Sony Vegas Pro 13
• Magix Vegas Pro 14
• Edius 7.5 -8.x
OS: Windows 10 (x64), Windows 8 / 8.1 (x64), Windows 7 (x64).
Download links: