Imagineer Systems Mocha Pro v5.6.0 + Plug-ins Win/Mac

2018-02-5

Plug-ins
/
VFX Plugins

3 182

1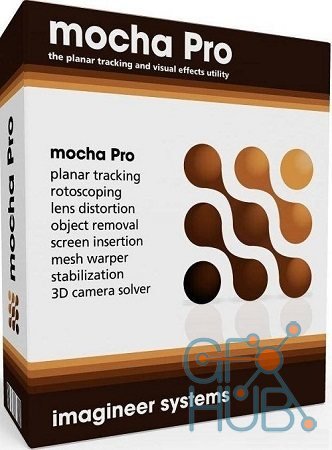 Download Imagineer Systems Mocha Pro v5.6.0 + Plug-ins Win/Mac
Mocha Pro - a powerful full-featured tool for 2D tracking and rotoscoping, based on the unique 2.5D planar tracking system, helps visual effects artists to simplify and significantly accelerate tracking and rotoscoping, providing the ability to quickly generate accurate anchor points for which data can be exported to the most popular software packages for editing and compositing: After Effects, Final Cut Pro, Motion, Flame, Smoke, Combustion, Avid DS, Quantel generationQ, Shake, Digital Fusion and Nuke.
Now updated with Major new features.
Planar Motion Tracking
Advanced Roto & Masking Tools
Automatic Object Removal
Image & Camera Stabilizer
Screen Inserts & Mesh Warper
3D Camera Solver, Stereo 3D support & more.
Download links: