Vanessa & Ivo Wedding LUT's (Win/Mac)

2019-05-24

Plug-ins
/
VFX Plugins

51

0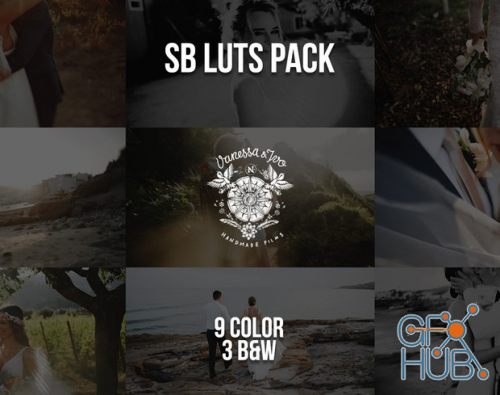 Vanessa & Ivo Wedding LUT's (Win/Mac)
We're Vanessa & Ivo, wedding videographers. We shoot weddings since 2012 and if you've never heard of us, check us out at http://www.vanessaivo.com and https://vimeo.com/vanessaivo
We decided to release this pack because we kept receiving questions about our grading process.
These LUTs are not "cinematic" or "film like". We're also really tired of the same "orange and teal" look that many LUT creators try to achieve. These are just looks that we created over time, that we like and use daily in our movies.
They're warm, colorful and contrasty.
In this pack you'll find :
12 creative LUTs – 9 in color, and 3 in black and white.
4 technical LUTs - you can use the LUTs even if you already filmed with another preset.
- Convert S-log2 to Neutral;
- Convert Cine2 to Neutral;
- Convert Cine4 to Neutral;
- BONUS: Convert DJI D-Cinelike to Sony Neutral (this way you can match your drone footage and grade it with these LUTs)
Free download links for «Vanessa & Ivo Wedding LUT's (Win/Mac)»: