Retouch Pro v3.0.1 for Adobe Photoshop Win

2022-12-12

Plug-ins
/
GFX Plugins

715

1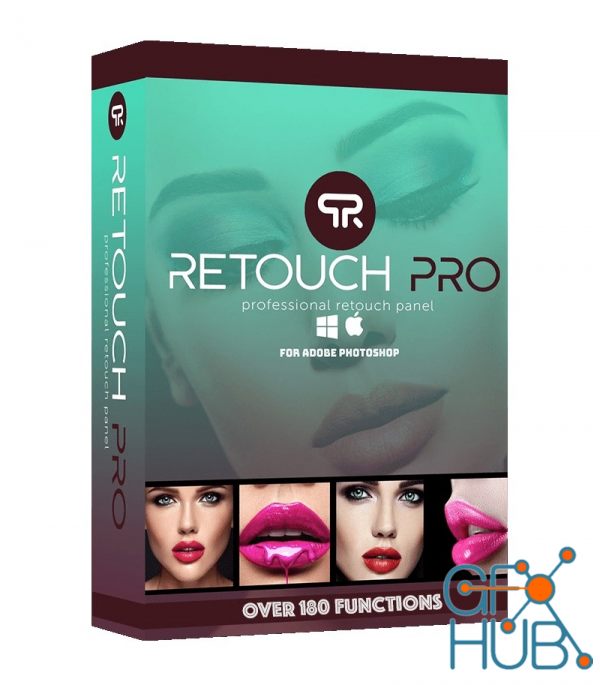 Retouch Pro v3.0.1 for Adobe Photoshop Win
The most advanced and powerful tool for Adobe Photoshop ever created. With more than 180 functions, including real artificial intelligence technology, Retouch Pro Panel 3 will transform the way and vision of how you edit your photos.
FOCUS ON YOUR PHOTOGRAPHY
We want you to be able to focus on photography and for editing to become a pleasant and natural process without any technical stress from using Adobe Photoshop. Retouch Pro Panel 3 will make your photo editing experience truly unique, making you rediscover the pleasure of photographing.
FACE & BODY RECOGNITION - ARTIFICIAL INTELLIGENCE
Retouch Pro Panel 3 has a very powerful and advanced artificial intelligence system that works in line with Adobe Photoshop giving the user faster and even professional results, you can edit Eyes, Lips, Mouth and the shape of the face with one touch or crop the subject in the photo with 1 click.
180 FUNCTIONS - THE MOST ADVANCED PANEL DESIGNED FOR ADOBE PHOTOSHOP
Retouch Pro Panel 3 is the most advanced panel and powerful to date in the photography business. This panel has been created for different styles of photography, perfect results on every photo.
A lot of new functions
Discover all 30+ new features and sections available in Retouch Pro Panel 3 such as Lips and Teeth, Face section, CS section, Overlays Section, Section Ends and Color Profile section with the sub-items Srgb, Adobe1198, Coated39
Retouch Section - Lips and Teeth
Dominant Teeth and Lips D&B added
Face section
Face section added with Fard, Eyeliner, In EYES it is now possible to manage the size and position of the individual eyes (left and right)
CS section
Added two new functions: Minimize Shadows and Minimize Highlights
Overlays Section
Added new FILM section with film simulations divided into 4 sub-categories 35mm, Fuji, Kodak Z, VSCO
Final Section
In Details Added Remove Grain and Remove Chromatic Aberration functions
Retouch Pro Mega Bundle Includes
- MEGABUNDLE: 3000 HIGH QUALITY OVERLAYS, PRESETS AND ACTIONS
- PRESETS MEGABUNDLE: 400 HIGH QUALITY PRESETS FOR PHOTOSHOP & LIGHTROOM
System Requirements
Adobe Photoshop CC versions from CC2014 (V15) to CC2023
Supported Languages
English, Spanish, French, German, Italian, Russian
Download links:


Archive
« March 2023 »
Mon
Tue
Wed
Thu
Fri
Sat
Sun
1
2
3
4
5
6
7
8
9
10
11
12
13
14
15
16
17
18
19
20
21
22
23
24
25
26
27
28
29
30
31