Avanquest Comic Graphic Design Bundle 1.0.0 Win

2022-08-29

Plug-ins
/
GFX Plugins

423

0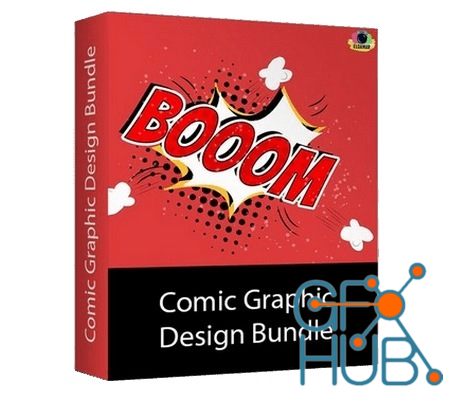 Avanquest Comic Graphic Design Bundle 1.0.0 Win.
Do you want to give a unique style to your photos? Our collection of 111 images will help you create great photomontages in comic book style! This palette of graphic Comic elements will allow you to spark your imagination and create posters, birthday cards and other original photomontages in the spirit of comic book adventures!
Create beautiful comic book style photomontages!
- 10 Comic Frames Pack
- 10 Comic Speed Lines Pack
- 11 Comic Explosions Pack
- 20 Comic Backgrounds
- 20 Comic Speech Bubbles Pack
- 40 Abstract Comic Illustrations
This pack includes
- 10 Comic Frames Pack
- 10 Comic Speed Lines Pack
- 11 Comic Explosions Pack
- 20 Comic Backgrounds
- 20 Comic Speech Bubbles Pack
- 40 Abstract Comic Illustrations
Download links: