Car Transportation V4 - Blender Addon

2022-01-7

Plug-ins
/
GFX Plugins

883

0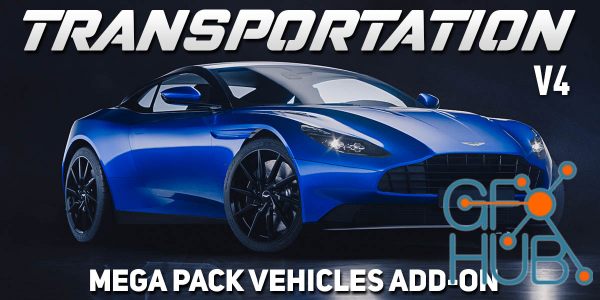 Download Car Transportation V4 - Blender Addon Car And Vehicle Rigged Cars Library Car.
Best Add-on 78 Car and Vehicle rigged for Blender - Cycles and Eevee - HD and LOWPOLY !
Transportation is a complete Blender add-on (2.80+,2.90, 3.0+ and more) that does not only help manage a huge library of HD vehicles and cars rigged on Blender. but also, shaders, hdri and backplates. With Transportation you can create incredible images in few seconds! It is ideal for architects, designers, and CG artists.
Transportation contains more than 78 HD models of vehicles of all kinds: Truck,sport car, SUV cars, 4X4, airplane, motorcycle, bicycle, classic car, sedan cars, urban car, public transport, tractor, rally, boat, emergency car, electric car, formula 1, leisure vehicle...
Download links: