Blender Market – HardOps 00986 MercuryX 18 and BoxCutter

2020-09-9

Plug-ins
/
GFX Plugins

489

1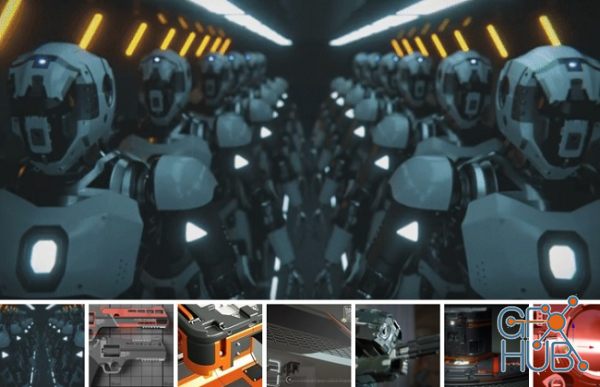 Blender Market – HardOps 00986 MercuryX 18 and BoxCutter
hardOps
Non-destructive by nature. Destructive by choice. The number #1 hard surface modelling toolkit. Only for Blender!
Hard Ops has been designed from the ground up to be the most efficient workflow assistant possible for Blender. Hard surface is the main focus but our tools extend beyond just a niche and into every aspect of design. From modelling to rendering we are here for you.
Hardops has made it's way into film, AAA gaming and education. The input of our customers is essential for keeping our toolkit evolving with current needs and wishes. Not a day goes by where this tool isn't being worked on, talked about or planned on.
What we offer in hardOps:
SIMPLIFIED ENTRY SYSTEM
Using hardOps is as easy as pressing Q. Our menu dynamically updates to offer you the best option when you need it. Years of tuning has went into ensuring Q brings forth the best tool for the job. We offer an extensive workflow capable of taking you to the next level as you dive into the process. We are determined to ensure you get a nice result.
WORK EXCLUSIVELY IN THE 3D VIEW
The purpose for hardOps initially was to get from cube to final result in the 3d view without ceasing. As our quest continued helpers and systems were added to ensure the journey was a smooth one. Hard ops is completely customizable from text size to operator style. No matter the task hardOps is there for you.
POWERFUL MIRRORING
Years of experience went into each tool and the mirror is no exception. Modifier, bisect, and symmetry options are available to get you where you need to go faster.
DYNAMIC CIRCULAR ARRAY
Finally users are able to radially array objects non-destructively with systems intended to make the process of rotating easier. Rotate from origin or 3d cursor for the perfect placement for circular array.
VIEW-PORT CONFIGURATION SYSTEM
Sometimes setting up the perfect render is more clicks than it's worth. Our alt + V sub menu has all the options to ensure solid, look-dev and render look just the way you want. A mini helper also waits in the corner if you'd rather not press a button
OPTIMIZED HARD SURFACE WORKFLOW
Hard ops has multiple sharpeners, on-screen helpers and is built to extend on what makes blender great by working within the software paradigms to provide an experience that is both natural and intuitive.
Download links: