Clever Photographer – Landscape Photography Overlay Bundle

2022-05-13

Other Graphics
/
Photoshop

711

0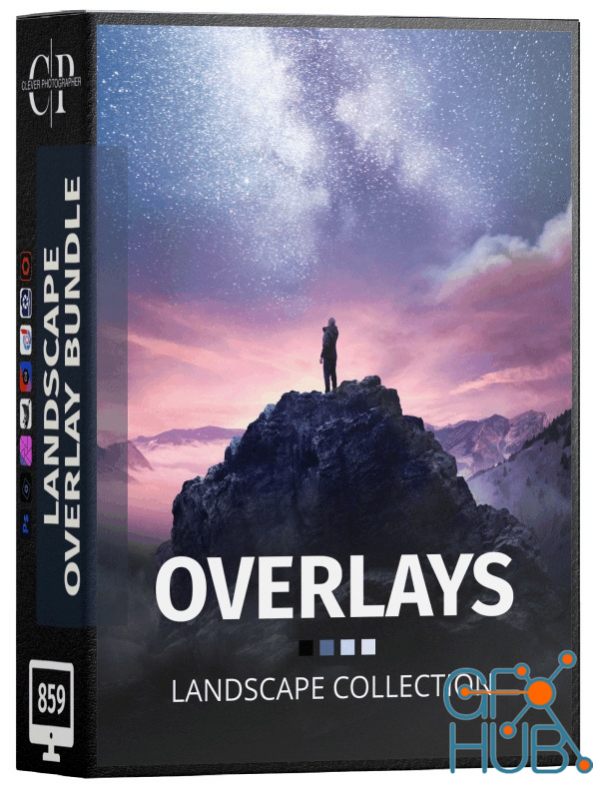 Clever Photographer – Landscape Photography Overlay Bundle.
22 Collections with over 859 Overlays
Immediately transform your images with our brand new Landscape Photography Overlays. Gain access to this enormous bundle with over 859 high-resolution elements and tools. The 22 Overlay Collections in this bundle cover every situation you will face as a Landscape Photographer. So whether you want to make subtle changes or let your creativity fly, this product have you covered.
This bundle is suitable for photographers with all levels of photo editing skills. Easily add beautiful atmospheric depth, texture and light to your images with only a few clicks. It is compatible with most current photo editing applications, including Adobe Photoshop, Photoshop Elements, Affinity Photo, Luminar 4 & NEO, Gimp, ON1 Photo RAW, Paint-Shop Pro, ACDSee etc. In addition, the purchase includes video tutorials with everything you need to know to start with overlays.
Whether you are a professional photographer, a novice taking photos for your Instagram feed, or anywhere in between, you are going to LOVE our Landscape Overlay Bundle.
https://photoforum.xyz/threads/clever-photographer-landscape-photography-overlay-bundle.617/
Download links: