GraphicRiver - Cold War Layer Styles 28886019

2020-11-6

Other Graphics
/
Photoshop

437

0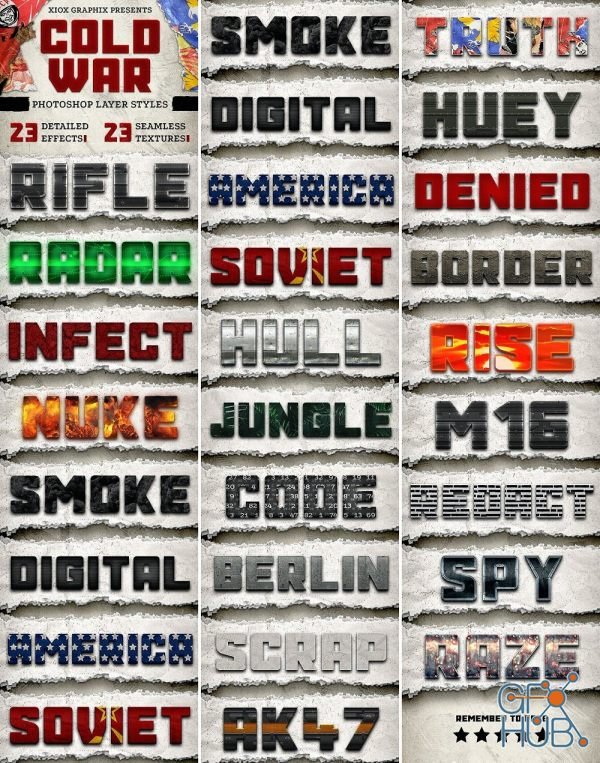 GraphicRiver - Cold War Layer Styles 28886019 | 135 MB
Add-on Files Included Layered PSD, Photoshop ASL | Works With PSD | Minimum Adobe CS Version CS4
A collection of highly detailed text effects, and some that can even be used as images and brush effects. Directly inspired by Call of Duty: Black Ops – Cold War, use these effects for your own game-related projects, whether it be YouTube video thumbnails, Twitch stream graphics, clan logos, and more.
WHAT YOU GET
- 23 Layer Styles
- 23 Seamless Texture
- PSD containing all styles for easy use.
- Help File containing info on style installation and scaling, and pattern correcting.
FONT USED
- Prospekt
(Styles were made with font size of around 500pt, in a 4K document)
Download links: