1000+ Bird photos for Creature Artists

2022-06-22

Other Graphics
/
Stock Images

527

0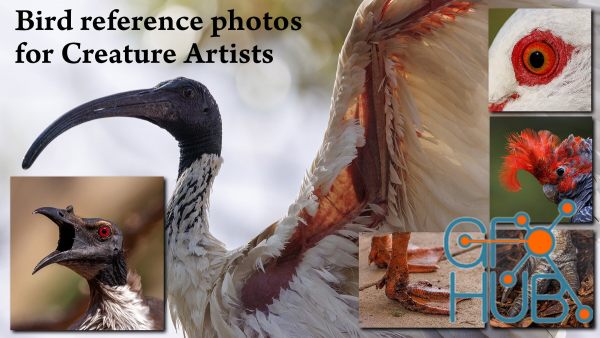 ArtStation - 1000+ Bird photos for Creature Artists.
If you're designing dragons, drawing dinosaurs, or painting other weird and wonderful creatures, then this collection is for you! Over 1000 photos of birds curated especially for creature artists, focusing on details such as eyes, beaks, wings, feet, crests, casques, and more!
Zip contents & folders:
Faces
Beaks, mouths, eyes, neres, ears, throats etc.
Butcherbirds (50 photos)
Flightless Birds (53 photos)
Other Birds (75 photos)
Owls & Raptors (26 photos)
Parrots & Cockatoos (142 photos)
Pigeons & Doves (31 photos)
Small Birds (37 photos)
Water Birds (105 photos)
Feathers
Crests (66 photos)
Textures & Details (95 photos)
Wings & Flying (205 photos)
Feet
Flightless Birds (25 photos)
Other Birds (55 photos)
Water Birds (63 photos)
Equipment/Software used:
Canon EOS R5 camera
Canon RF 100-500mm lens
Developed in Adobe Lightroom
Focus Stacking done in Adobe Photoshop
https://www.artstation.com/marketplace/p/yrg6z/1000-bird-photos-for-creature-artists
Download links: