ArtStation – 30 Sequin & Beed Work patterns-Vol4-SBSAR

2022-09-9

Materials

420

0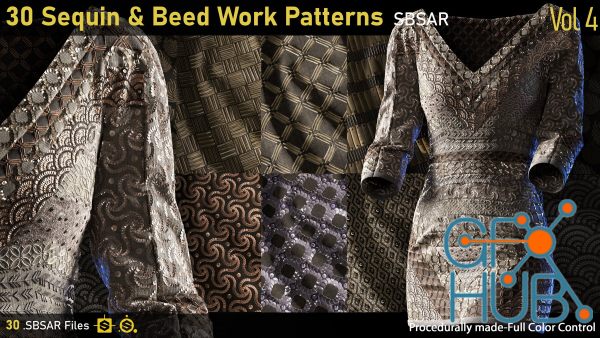 ArtStation – 30 Sequin & Beed Work patterns-Vol4-SBSAR.
Here is a set of 30 Various 4k Sequin and Beed Work Patterns.
You can bring more details to your work using these materials. Use them easily on top of any fabric material you want by using the opacity map as a mask. or just use The Height map for sculpting.
In substance Painter:
1-Add your fabric
2-Add a patterns file from the package
3-Disable the opacity channel
4-Change the Normal and Height channel's blending mode to normal
All Patterns made procedurally ( not from images ) so don't worry about closeup Quality.
SBSAR files includes AO-Height-Normal(DirectX)-Base Color-Roughness-Metallic you can export the textures by using substance player(free software).
Package Contains:
1 .rar files :
30 SBSAR files
30 HQ Rendered Preview
Please rate and review this Product! It could be very helpful for us, and we appreciate that!
Download links: