ArtStation – Gun Smart Materials Pack Vol.3

2023-02-5

Materials

3 036

0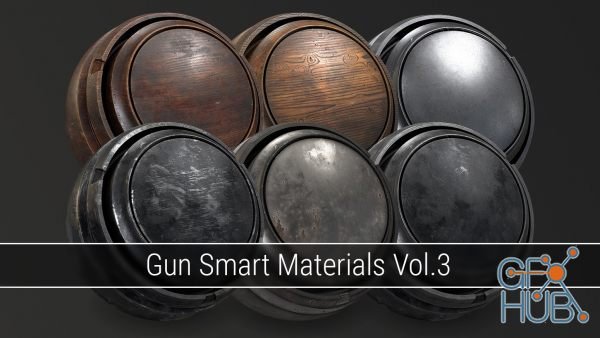 ArtStation – Gun Smart Materials Pack Vol.3
This pack of contains 4 metal and 2 wood smart materials.
(Metallic/Roughness only)
These material can be used within Substance Painter 2018.3.1 and above ONLY.
(Haven't tested it on any other version if you have a version below that buy at your own risk.)
This item only contains the .spsm files. The meshes shown are not included in this package.
Download links:


Archive
« June 2023 »
Mon
Tue
Wed
Thu
Fri
Sat
Sun
1
2
3
4
5
6
7
8
9
10
11
12
13
14
15
16
17
18
19
20
21
22
23
24
25
26
27
28
29
30