Unreal Engine Marketplace – Ultimate Blueprint Pack

2022-01-8

Game Development
/
Unreal Engine Assets

533

0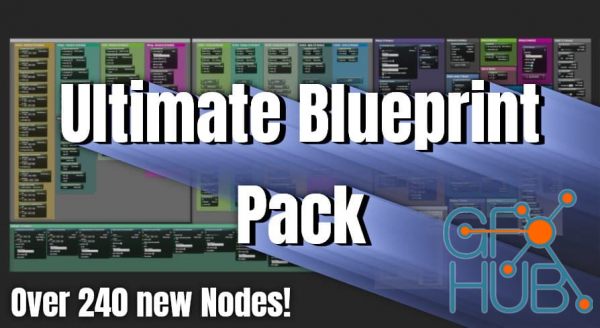 Download Unreal Engine Marketplace Asset – Ultimate Blueprint Pack. This library of functions and macros adds over 240 new nodes to give you a faster and better blueprint experience.
This Pack adds a bunch of new nodes with many new features! After 5 years of unreal engine developement I decided to put all my effort into this pack and i think it turned out great. I fixed many annoying things with these nodes and added a bunch of new functionality. There are over 240 new blueprint nodes in this pack!
Features:
• Over 240 new nodes!
• Easy to use
• Every node has an useful description
• Showcase Level
Asset Details:
Current Version: 4.27
More Info: https://www.unrealengine.com/marketplace/en-US/product/ultimate-blueprint-pack
Download links: