Unreal Engine Marketplace – Modular Footbridge Set

2021-12-29

Game Development
/
Unreal Engine Assets

341

0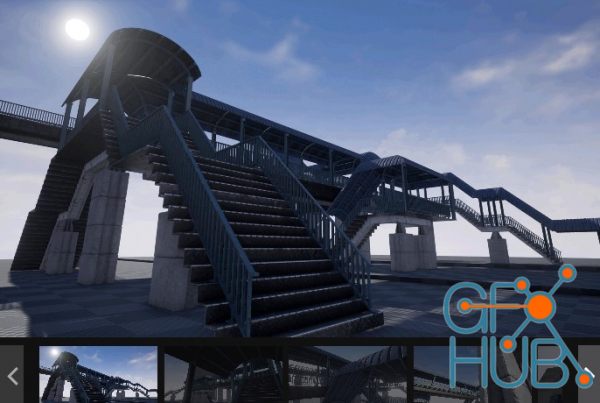 Download Unreal Engine Marketplace Asset – Modular Footbridge Set.
This product can be used as a bridge to cross the road, train railroad, river etc, even connect between building for your scene. Or use it as background decoration to make your game more interested.
This pack features 29 modular mesh with custom collision and high density/ quality story telling PBR texture. which included an example map that preview how this pack is used (Maps/Example).
Please watch the preview video for the quick example of how this pack is used to cross the road.
Asset Details:
Current Version: 4.14-4.27
More Info: https://www.unrealengine.com/marketplace/en-US/product/modular-footbridge-set
Download links: