Unreal Engine Asset – Hemisphere Plugin v4.25

2020-10-14

Game Development
/
Unreal Engine Assets

929

0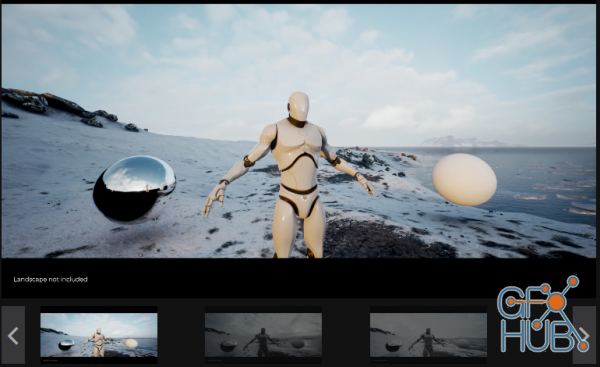 Unreal Engine Asset – Hemisphere Plugin v4.25
A dynamic sky, cloud and lighting plugin for Unreal Engine 4 based on real life recordings.
The Hemisphere plugin enables you to play back separately sold high dynamic range recordings of real life skies.
2 Timelapses are available for free over here:
Timelapse 000: Clear Morning 01
Timelapse 005: Cloudy Afternoon 02
Previews of both Timelapses can be seen over here:
Timelapse 000 Preview Video
Timelapse 005 Preview Video
More Timelapses will be available soon on the marketplace.
Features
Fully dynamic system built upon native UE4 lighting and fog components
Support for extended luminance range with physical lighting units
Technical Details
Code Modules
HemisphereSkiesRuntime [Runtime]
HemisphereSkiesEditor [Editor]
Number of C++ Classes: 8
Supported Development Platforms: Win
Supported Target Build Platforms: Win
Documentation: https://hemisphere-realtime.xyz/documentation
Support: https://hemisphere-realtime.xyz/discord
Asset Details:
Current Version: 4.25
More Info: https://www.unrealengine.com/marketplace/en-US/product/hemisphere-plugin
Download links: