Brushify.io for Unreal Engine 4

2020-08-3

Game Development
/
Unreal Engine Assets

1 800

0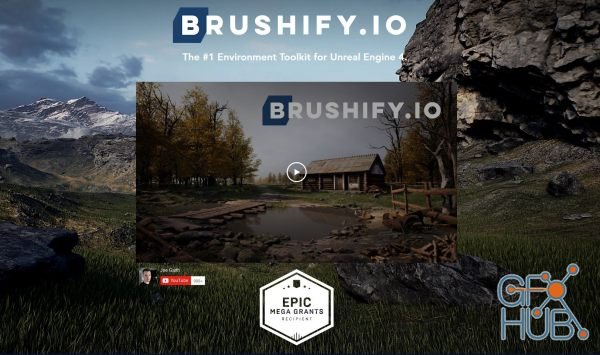 Brushify.io for Unreal Engine 4
Disclaimer: this pack only contains Brushify shaders! and some example scenes. For other assets (Alpha Brushes, Meshes/foliage etc) shown in brushify tutorials you must purchase one of the full packs.
Brushify simplifies Unreal Engine environment production with a selection of highly optimized, easy to use shaders.
More info: www.brushify.io
The Landscape shader lets users paint various generic biomes onto the landscape. Slope and snow cover is taken care of automatically and can easily be adjusted in the material instance.
Merging packs
Brushify packs can easily be merged together, in the Epic launcher, click 'Add to project' then choose 'Overwrite files'. This is required because Brushify packs share some generic objects, textures and shaders.
Asset Details:
Current Version: N/A
More Info: https://www.brushify.io
Download links: