Unity Asset – 7Zip, lzma, LZ4, fastLZ, zip/gzip & brotli multiplatform plugins

2022-01-8

Game Development
/
Unity Assets

160

0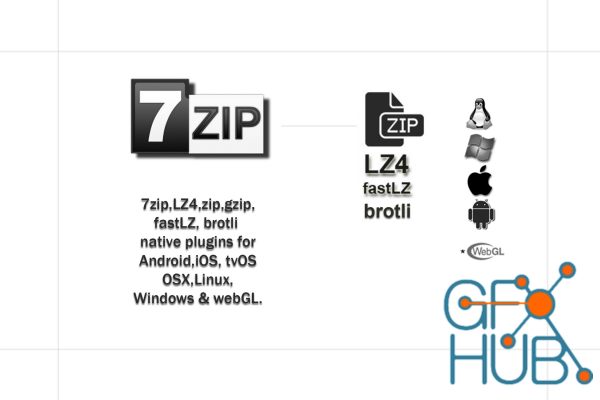 Download Unity Asset – 7Zip, lzma, LZ4, fastLZ, zip/gzip & brotli multiplatform plugins.
This is a shared library for Android, iOS*, OSX, Windows, Linux and webGL** to decompress 7z (7zip) files and to compress/decompress zip/gzip (.zip/.gz), LZ4 (.lz4), brotli (.br), fastLZ files and buffers.
* ZIP plugin: iOS/tvOS compilation may require to add the -lz linking flag at Build Settings-> Linking- > Other Linker flags on xcode.
**webGL for flz,lzma & lz4 supports buffers compression/decompression only. Brotli supports buffer decompression. **webGL for zip supports all functions except those that require file system operations.
Asset Details:
Current Version: 2.8.1
More Info: https://assetstore.unity.com/packages/tools/input-management/7zip-lzma-lz4-fastlz-zip-gzip-brotli-multiplatform-plugins-12674
Download links: