Unity Asset – LOCKS+ Full Pack v2.05

2020-11-3

Game Development
/
Unity Assets

325

0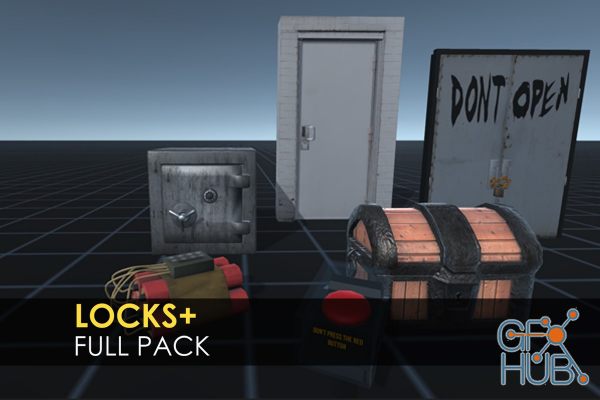 Unity Asset – LOCKS+ Full Pack v2.05
LOCKS+ gives you a powerful locking system you can easily integrate into your FPS game. It can work as a standalone project, and can also be integrated into your current FPS project.
PACKAGE INCLUDES
- A bomb you need to defuse by repeating a button sequence correctly, or it blows up.
- A door with a dial pad, you must enter the correct numbers/letters in order to unlock it
- A chest you need to lockpick by finding the sweetspot and keeping your lockpick inside it as you turn the lock cylinder.
- A safe you need to crack by detecting the hotspot and listening for the dial as you turn it in the correct direction.
- A standard locpicking system similar to games like Fallout and Dying Light.
- A standalone demo showing off several examples of the Safe Cracking lock system, which also works on mobile.
- Standalone demos showing the different lock types, which also works on mobile.
- Video guides to show the basics of the lock types, and how to integrate them into RFPS and UFPS.
Asset Details:
Current Version: 2.05
More Info: https://assetstore.unity.com/packages/templates/systems/locks-full-pack-128408
Download links: