Unity Asset – SD Unity-chan Action Adventure Pack v1.4

2020-11-3

Game Development
/
Unity Assets

397

0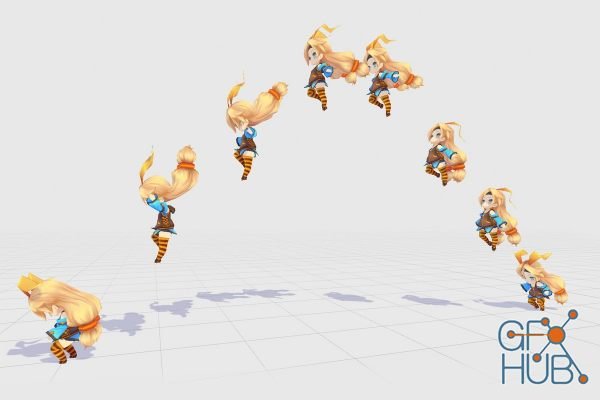 Unity Asset – SD Unity-chan Action Adventure Pack v1.4
This asset is SD Unity-chan's Derivative "SD Unity-chan Haon Custom series". Haon Custom uses the same format. You can check the format of this series with free assets.
Check out the screenshots for model and texture information.
You can preview the details of the package by watching the 'Package Preview' video.
35 FBX 90 anim
attackA
CarryHeadUp
CarryLight
Climb_setA
Climb_setB
Create(StandC)
Damaged_Back
Damaged_Front
Dash_Front
Dash_FrontLeft
Dash_FrontRight
Dash_ToStandC
DownBack
DownFront
Emotion_Clap(StandC)
Emotion_Fail
Emotion_O
Emotion_Victory
Emotion_X
Jump_AirAttack
Jump_DownAttack
Jump_Root
Jump_SetA
Jump_SetB
Jump_Somersault
[email protected]
Search(StandC)
SilentWalk_Pan
SilentWalk_Stand
SilentWalk_Walk
Slide
Squat(StandC)
StandC
StandA_to_StandC
StandA_Wave
Asset Details:
Current Version: 1.4
More Info: https://assetstore.unity.com/packages/3d/animations/sd-unity-chan-action-adventure-pack-62560
Download links: