Unity Asset – Modern UI Pack v4.1.1

2020-08-25

Game Development
/
Unity Assets

675

0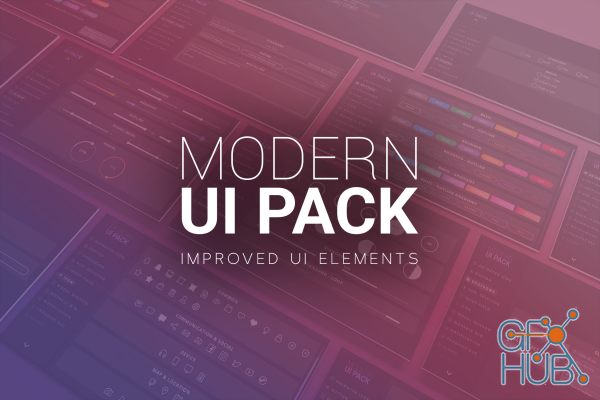 Unity Asset – Modern UI Pack v4.1.1
Modern UI Pack is a clean, minimalistic and stylish UI package for those who want to have better and rich featured UI elements. Everything you see is included in the package, easy to use, fully editable, customizable and documented.
Including UI Manager system - change the whole look of your UI within seconds!
Features:
• Animated Icons
• Buttons
• Dropdown
• Horizontal Selector
• Icons
• Input Fields
• Modal Windows
• Movable Window
• Multi Selectable Dropdown
• Notifications
• Progress Bars
• Radial Slider
• Sliced Borders
• Sliders
• Switches
• Toggles
• Tooltip System
• UI Manager System
• Window Manager
Demo and sample scenes are included.
Important: Works with TextMesh Pro. Can be used with both Standard and SRP (URP, HDRP) rendering.
Asset Details:
Current Version: 4.1.1
More Info: https://game-asset.org/unity/tools/2466-modern-ui-pack.html
Download links: