Unity Asset – cyberpunk – High City v1.0

2020-08-24

Game Development
/
Unity Assets

1 045

0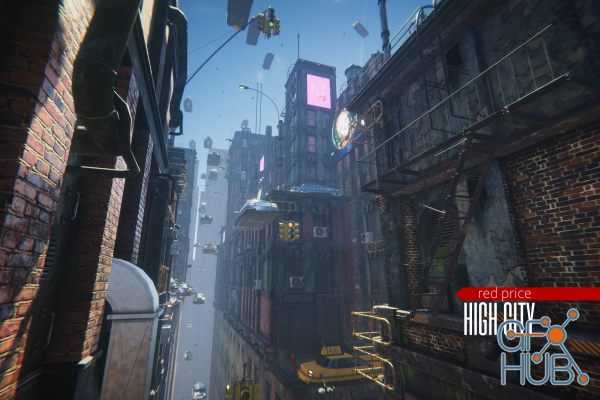 Unity Asset – cyberpunk – High City v1.0
Modular High City package contains modular walls, roads, sidewalks, cars pack, props etc. for creating high detailed city:
● sci-fi high city - variant 1;
● classic city for wheeled cars - variant 2;
Pack includes:
● modular walls, windows, doors, roofs, ladders, etc.;
● system for background traffic fly cars (see video) - count of lines, traffic width, count of cars, speed of cars etc.;
● fly cars pack (simple cars + purpose cars);
● props;
● operating scripts;
● low-poly;
● with LOD's;
● textures: 4K;
● etc.
Asset Details:
Current Version: 1.0
More Info: https://assetstore.unity.com/packages/3d/environments/sci-fi/cyberpunk-high-city-164141
Download links: