Unity Asset – CUBE – Sci Fi Underworld City Pack v1.5

2020-08-21

Game Development
/
Unity Assets

815

0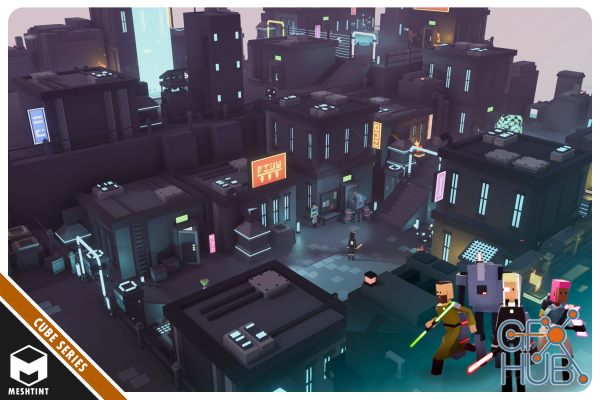 Unity Asset – CUBE – Sci Fi Underworld City Pack v1.5
If you like this pack, do check out other Cube assets in the store list link provided above. You may find more similar assets that you can use it with this asset. For eg:
CUBE assets too:
CUBE - Sci Fi Underworld City Pack
CUBE - Planet Hue Pack
CUBE - Heroes and Dungeons Pack
CUBE - Tentacles
CUBE - Spaceships Pack 01
CUBE - Vehicles Pack 01
CUBE - Robot Sting
CUBE - Robot Crawler
CUBE - Robot Pin
CUBE - Robot Punisher
and more!
About CUBE Series Science Fiction Underworld City Pack:
This pack contains a lot of assets for you to create your own Science Fiction themed game! The props and environment assets are low poly. Layout them easily and create your own game environment. You can also customize your character! Accessories and weapons are provided for customization.
Asset Details:
Current Version: 1.5
More Info: https://assetstore.unity.com/packages/3d/environments/sci-fi/cube-sci-fi-underworld-city-pack-105742
Download links: