Unity Asset – REAPER BOSS CHARACTER v1.01

2020-08-19

Game Development
/
Unity Assets

552

0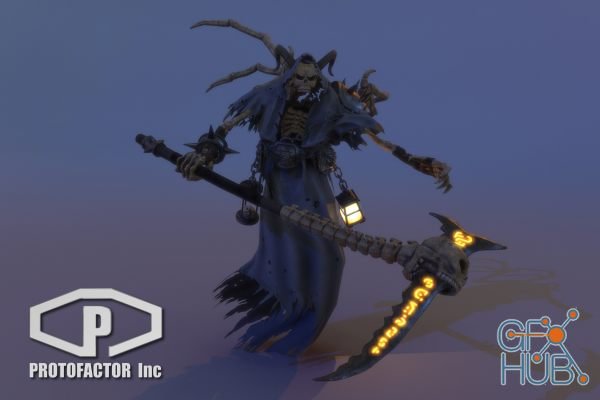 Unity Asset – REAPER BOSS CHARACTER v1.01
Here is the reaper, coming from the kingdom of darkness to collect the souls of those who are to die. This character is ideal to play the role of a boss in your fantasy project.
Model is 34.5 Ktris (body: 29.4 Ktris, scythe: 5.1 Ktris). Rig is 80 bones. Model uses 5 materials (body, gear, cloth, glass, scythe) with up to 2048x2048 textures.
The package includes a set of 15 quality animations.
Asset Details:
Current Version: 1.01
More Info: https://assetstore.unity.com/packages/3d/characters/creatures/reaper-boss-character-41939
Download links: