Unreal Engine Marketplace – Medieval Infantry

2021-11-24

Game Development
/
Unreal Engine Assets

206

0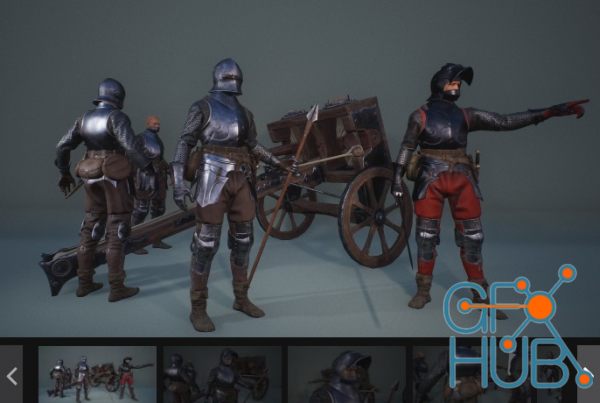 Download Unreal Engine Asset – Medieval Infantry – Set of characters to be used with Medieval or realistic-fantasy games.
The advanced Material system gives you the possibility to customize the characters and make them look unique. Each body/armor part can be tweaked separately. Fully compatible with UE mannequin and can be integrated into your project in just a few seconds.
Additionally, this pack includes a weapon asset and Ballista to make your warriors ready for the fight.
Features:
Materials can be fully customized

Included Animated Ballista
Asset Details:
Current Version: n/a
Category: Unreal Engine Characters
More Info: https://www.unrealengine.com/marketplace/en-US/product/medieval-infantry
Download links: