Unreal Engine Marketplace – Scaffolding Pack

2021-11-24

Game Development
/
Unreal Engine Assets

153

0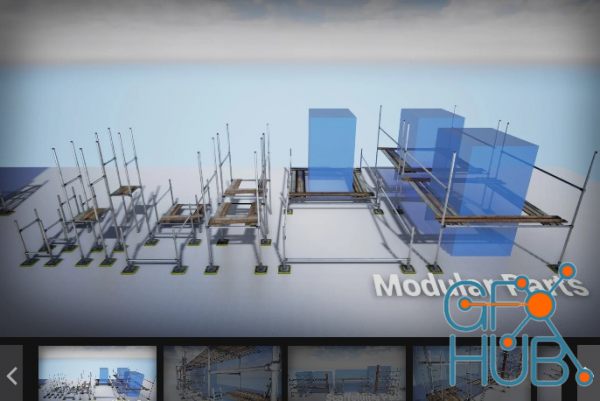 Download Unreal Engine Asset – Scaffolding Pack. Complete pack of assets to furnish your games with all the scaffolding you could ever need.
This pack has all the assets it would need to create your own custom-made scaffolding, modular parts to quickly produce large scaffolding structures and completed structures to place straight into your scene.
It includes, animated netting, ladders, trash tubes and a skip that can be used to decorate your scaffolding or placed around the rest of your scene.
Technical Details
This pack includes the following assets :
• 10 Clamps
• 6 Nets (APEX cloth animated)
• 6 Planks
• 6 Tubes
• 12 Modular Pieces
• 4 Complete Structures
• 5 Props (skip, ladder x2, trash tube x2)
Asset Details:
Current Version: n/a
Category: Unreal Engine Props
More Info: https://www.unrealengine.com/marketplace/en-US/product/scaffolding-pack
Download links: