Unreal Engine Marketplace – Asset Bundle 1 May 2021

2021-05-31

Game Development
/
Unreal Engine Assets

2 850

2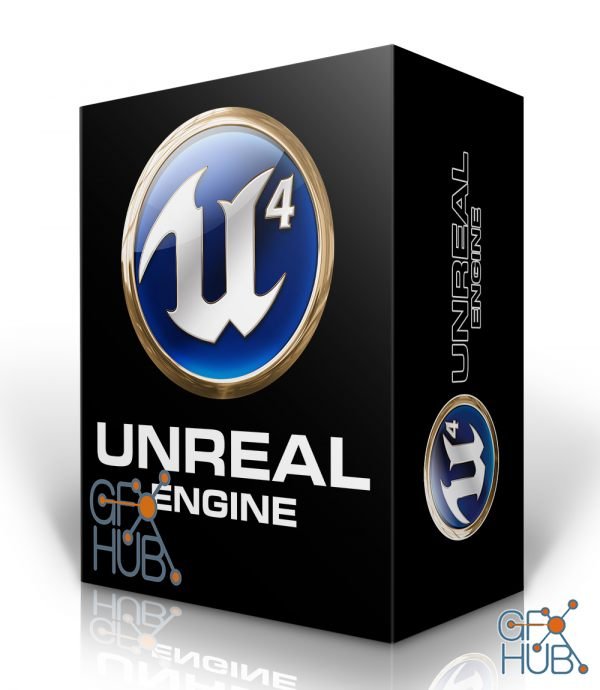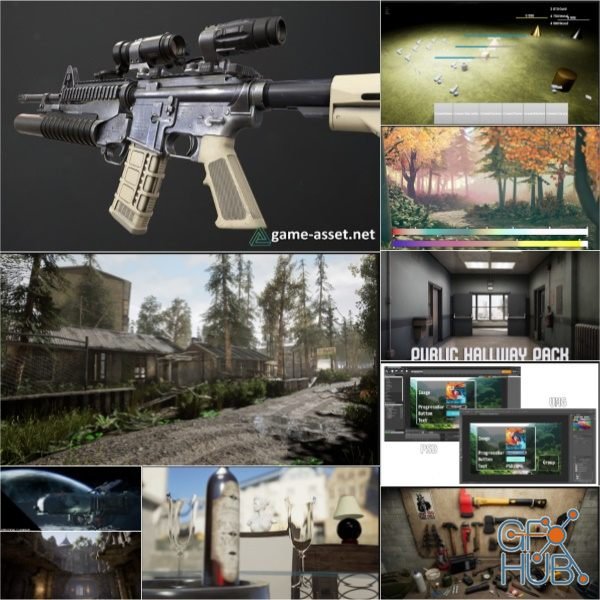 Unreal Engine Marketplace – Asset Bundle 1 May 2021
Includes:
PSD2UMG v4.25
PSD2UMG is a plug-in that imports a PSD file into UnrealEngine4 and converts the PSD file into Widget Blueprints.
Minimalist Interface Package v2 v4.25.3
Minimalist Interface Package v2 – pack contains a variety of widgets, icons, and interface elements flexible for any game genre.
Survival Items Pack
The pack contains about 50 accurately made props with detalization aimed for First-Person game, can be used as weapons or quest objects. Items will perfectly fit for survival, action, horror ganre games. Some items are ready for animation, have components which can be animated (like folding knife, compass, bucket, lock, wrench, radio, lighter, matches box, table, etc.).
Public Hallway Pack v4.25
A fully customizable modular environment pack featuring damage and grime effects. Use this modular kit to build your level from scratch - or simply use the library of props to add detail to an existing project. This pack would be a perfect starting point for a variety of locations: school, hospital, office building, headquarters - the possibilities are endless.
Rifle M4A1
The 3D model Rifle M4A1 was created on real base. It's created accurately, in real units of measurement (centimeter), qualitatively and maximally close to the original. The intended use for this model and its textures are first person shooters. Polycount is equal to current generation games such as Far Cry or Call of Duty.
Lordenfel: Adventure Environment Pack v4.25
Design exiting places to explore and fight enemies or emerge players in a story with the power of this environment pack. The pack is designed to create indoor/dungeon and outdoor areas of castles with a single set of objects. Supplied with natural assets like rocks, mountains and vegetation, it allows to build large natural scenes as well as complex buildings and ruins.
Lunar Base Alpha
Technical Details:
Parent shaders and materials which can then use in your own environments
All Textures Sets used to create the scene
High Poly Source Files - 2 Trim sheets & Detail Decal Sheet
Scene Files - in OBJ and FBX format
Trim Sheet & Detail Sheet Templates
RTS Kit v4.25
RTS Kit is a real-time strategy template with many features inherent in this game genre, such as building construction, resource extraction, research, territory exploration, and battle with the enemy.
Fog Gradients
Fog Gradients is a Post-Process effect that allows you to layer different colors over distances and directions. It uses Color Curves which can be edited in real time, giving you the freedom to create the perfect look for your environment, whether it be stylized or realistic. All of the many settings use tool-tips, customize the shader to suit your project's needs.
Abandoned Post Apocalyptic City Pack
Abandoned City Environment including Interior Furnitures and Street Props. Contains over 300 Meshes and Modular Building Parts. Meshes are quite adaptable to cities with various Architecture Styles and Post-Apocalyptic Environments. This extensive City Package consists of modular building parts,building meshes, street props and interior props.
Crazy Insane Dining Sets v4.13-4.25
This pack contains 65 Dining Sets and many small props keeping Dining rooms in mind. It is focused and aimed at Independent architects and Small Indie Studios with a very high quality and quantity in one giant pack.
Password: 909387635434.GFX-HUB.04050607075423
Download links: